'The Real Housewives of New Jersey' News: Rino and Victoria Gotti's Cheating?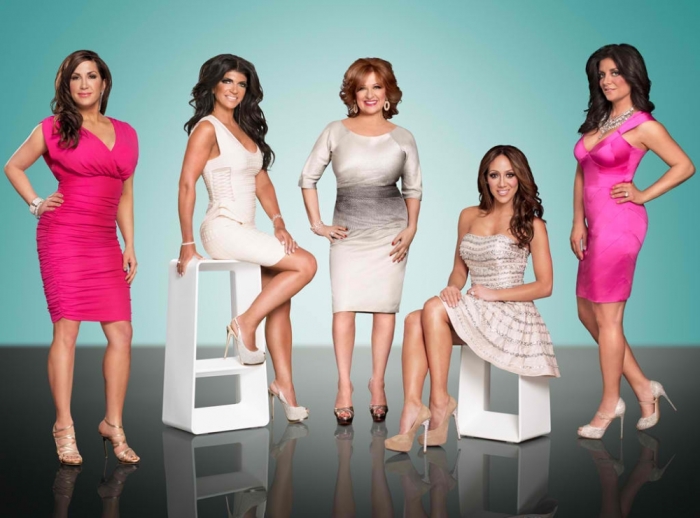 "The Real Housewives of New Jersey" continues to turn up the drama as new cast members, twin sisters Teresa Apreas and Nicole Napolitano add more reasons to tune in to the popular Bravo series.
This time, the focus is on Apreas and her relationship with her husband, Rino. Since they joined the cast, rumors of Rino being unfaithful have been brought up on more than one occasion, but Apreas staunchly denied it, saying, "Yes, people will talk and people will start rumors but, he adores and cherishes the ground I walk on."
"I would never say I have the perfect marriage. But one thing I never have to compete with is another woman. Absolutely not," added Apreas.
However, a returning guest star in the series will make an appearance this season to confirm Rino's cheating. Victoria Gotti will guest star on the show and her shocking revelations regarding Rino's cheating ways will cause quite a stir on the reality series, according to OK! magazine.
Gotti previously made an appearance on the show on Sept. 22, 2013 alongside Teresa Guidice. Gotti is the daughter of the deceased Gambino crime boss, John Gotti, and she used to have a reality series of her own entitled "Growing Up Gotti."
Meanwhile, Caroline Manzo has left the show and is about to star in her own spinoff reality series titled "Manzo'd with Children." The new show features her whole family, which include husband Al, sons Albie and Chris, and daughter Lauren. The new show will premiere on Oct. 5 at 9 p.m. on Bravo.
"The Real Housewives of New Jersey" airs on Sundays at 8/7c on Bravo.