'There Really Is a Devil': Pastors Offer Condolences, Prayers in Response to Calif. Mass Shooting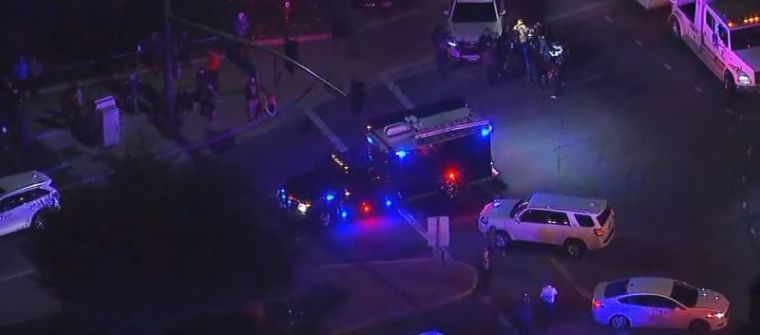 Christian leaders are offering their condolences and calls for prayer and action following a mass shooting in California that left around a dozen people dead and several others wounded.
On Wednesday evening, a shooter entered the Borderline Bar & Grill in Thousand Oaks and opened fired, murdering 12 people and reportedly committing suicide.
Pastor Greg Laurie, senior pastor of the megachurch Harvest Christian Fellowship in Riverside, California, released a statement emailed to supporters on Thursday in response to the tragedy.
Laurie stated that while issues of gun control and mental illness should be discussed, people must also note that "pure evil" was "another factor at work, in fact the most significant factor of all."
"According to the Bible, there really is a devil, there really is evil, and because of this people can be motivated to do unimaginable things, like a man walking into a bar and indiscriminately shooting people," Laurie said.
"This is why America needs to pray. We need to pray for the protection of people wherever they are — synagogues, churches, malls, restaurants and wherever else they congregate."
Jentezen Franklin, senior pastor of the multisite megachurch Free Chapel and an advisor to President Donald Trump, posted a statement on social media calling on people to join him "in praying for peace and safety in our nation and for these precious families who have lost so much in this senseless tragedy."
"Our thoughts and prayers go out to those fighting for their lives and the families of the victims of the senseless violence that took place last night in Thousand Oaks," said Franklin.
"There aren't laws that can stop a person committed to hurting other people, but it does add a sense of urgency for reaching all people with the message of hope and life change found in Jesus Christ."
Evangelical Lutheran Church in America Bishop Guy Erwin, who is based in the Los Angeles area, took to social media to express his condolences.
"Devastated by the mass shooting in Thousand Oaks last night. Heartrending & sad," tweeted Erwin on Thursday morning.
"God is with those who mourn; we surround them with our care as well. Then we must address the parts of our culture that have made this so common in our land."
The reported shooter, 28-year-old Ian Long, was a retired Marine Corps veteran. Authorities have not yet determined a motive for the massacre.