Thieves Steal 21 Human Skulls From Crypt at Historic Church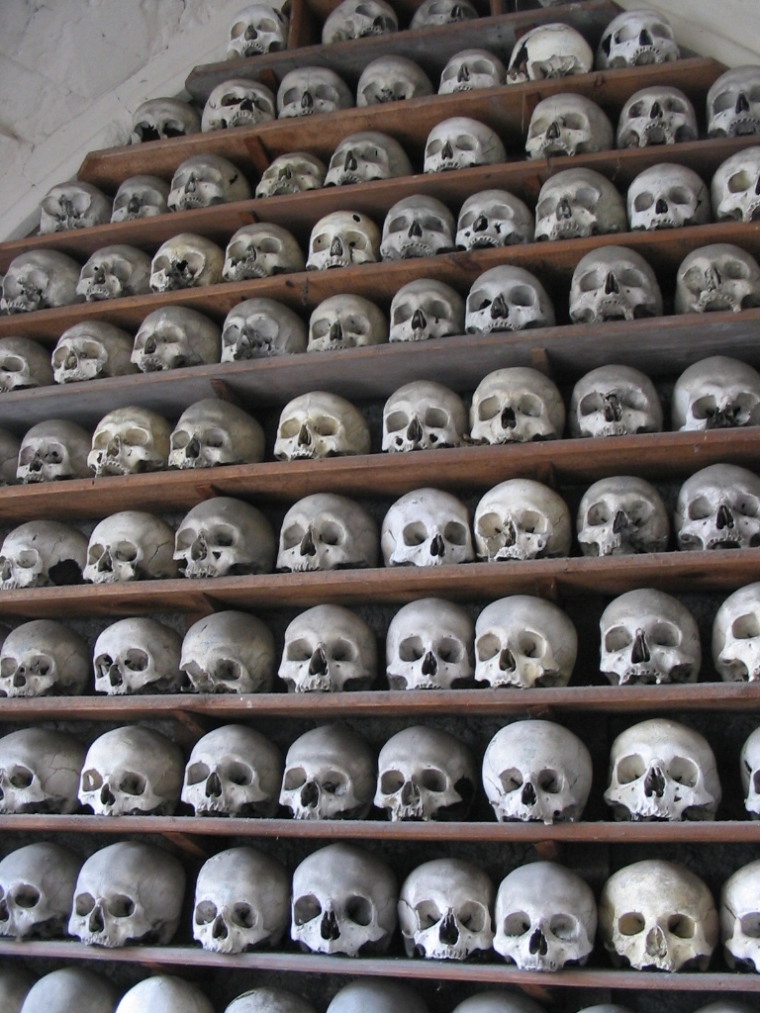 Thieves have stolen 21 ancient human skulls from St. Leonard's Church in Hythe, Kent, in the United Kingdom.
In a statement provided by Kent Police, the Rev. Andrew Sweeney described the theft as "shocking and unsettling." He added, "Each skull represents the mortal remains of a human being who deserves to rest in peace."
Police said that a lock on one of the church's doors was damaged sometime between 4 p.m. Sunday, July 15 and 10:40 a.m. the following day.
The skulls taken from the church are believed to be over 700 years old.
Inspector Maxine Harris described the crime as "unusual" and reminded people that the skulls on display "were not free for the taking." Harris is urging anyone who may have noticed suspicious activity around the church during the aforementioned time the theft might have taken place to come forward and share what they know.
Harris is also urging the public to let the police know if they see any of the stolen skulls being put up for sale.
St. Leonard's Church in Hythe, Kent, is famous for having the "largest and best-preserved collection of ancient human bones and skulls in Britain," according to VisitKent.
Over 1,000 skulls are on display on the church's shelves in four arched bays. The church's ossuary contains an additional collection of bones. The majority of the bones in the ossuary are thigh bones, though some skulls have also been placed there.
In recent years, scientists have examined some of the bones housed within the church to learn more about the people they belonged to. Through using modern technology, forensic analysis and measurement techniques, the examiners have uncovered "interesting new knowledge" regarding the people whose remains have been kept in the church.
Some of the findings from the examinations are causing changes in the long-held beliefs of what might have led to the demise of the individuals concerned.
Currently, the consensus is that the remains kept in the church once belonged to residents of Hythe who span multiple generations. The bones were believed to have been buried in the churchyard at some point in the past due to soil being found in some of the skulls. The bones were also believed to have been exhumed at some point in the 13th century, though a possible cause for why that happened remains unclear at this time.
According to a report from The Isle of Wight County Press, references to the collection of bones in St. Leonard's Church go back to as far as 1678.