Tim Allen's 'Last Man Standing' Won't Be Saved by Networks Despite 400K Fans Signing Petition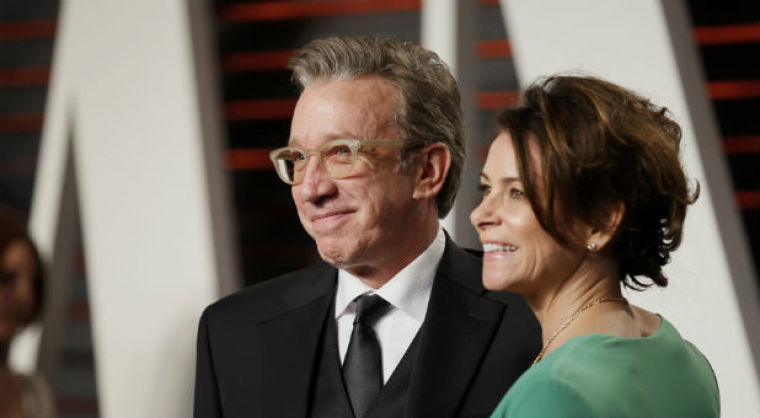 "Last Man Standing," ABC's successful comedy series starring actor Tim Allen, has reportedly lost hope of a revival despite a petition signed by nearly 400,000 people lauding the show for its conservative values, after talks broke down between networks and producers.
Fox News reported on Tuesday that the canceled ABC series had been looking for a new home, but discussions with CMT and NBC have not proved fruitful.
A source told Fox that the production company, 20th Century Fox Television, had been in talks with CMT, but the two sides "couldn't come to terms on the financials."
NBC also won't be picking up the comedy "because they have too many shows" right now, and the network's schedule is booked solid, the source said.
Howard Kurtzman, president of 20th Century Fox Television, declared back in May following news of the cancellation that "If there's a way to bring it back, we will explore those opportunities."
ABC Entertainment President Channing Dungey had said that despite the strong performance of "Last Man Standing," there was no more room for it in the line-up.
"'Last Man Standing' was a challenging one for me because it was a steady performer in the ratings, but once we made the decision not to continue with comedies on Fridays, that was where we landed," Dungey said.
An ongoing petition that has hit almost 400,000 signatures as of Wednesday morning noted that there are very few shows remaining that extol conservative values.
"'Last Man Standing' was not just selling conservative ideals though, as some of the characters in the show are clearly of the liberal persuasion, yet the characters on the show all manage to get along and take care of one another, despite their politically opposed views," the petition reads.
"The show is about more than politics though, it is about family. In fact, politics is only a secondary part of the show, but one in which many Americans can readily identify."
Allen himself wrote in May on Twitter that he was "stunned and blindsided by the network I called home for the last six years."
He separately said in an interview with Jimmy Kimmel that "you've gotta be real careful" in Hollywood when espousing a conservative viewpoint.
"You get beat up if you don't believe what everybody believes. This is like '30s Germany," said Allen.
"I don't know what happened. If you're not part of the group, 'You know what we believe is right,' I go, 'Well, I might have a problem with that.' I'm a comedian, I like going on both sides," he added.
Former Gov. of Arkansas Mike Huckabee previously said that he suspects a "liberal social agenda" could have played a part in the show's cancellation.
"That's understandable: it's just about the only show in prime time that presents a conservative point of view without attacking it and makes fun of PC liberals," Huckabee said.