'Tokyo Ghoul: Dark War' Available For Android In Selected Regions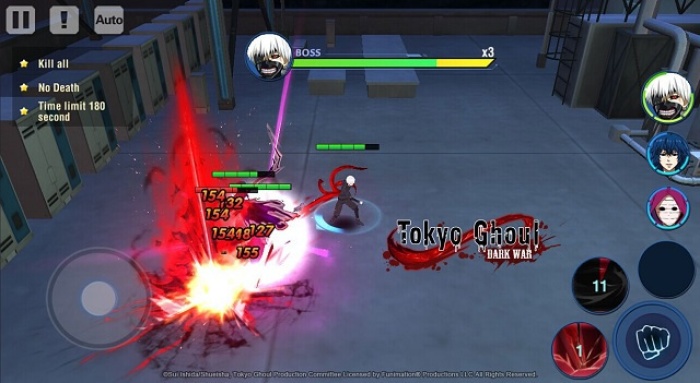 The highly-anticipated "Tokyo Ghoul: Dark War" mobile game is now available for download on Android devices in Australia, New Zealand and Ireland. There is currently word regarding a US release date although there are speculations it will arrive in North America later this year.
Initially announced back in 2016, the game was supposed to launch on both Android and iOS devices and was slated for a full launch later that year. However, a number of delays forced the release date to be rescheduled.
Now GameSamba chose to soft launch the game on Android devices only with no details regarding the iOS release. According to the game's official website though, the game will be coming soon to the Apple App Store.
"Tokyo Ghoul: Dark War" will follow the events of the manga and anime as well as the original English cast courtesy of Funimation. The game's story mode will pace players through the episodic journey of the "Tokyo Ghoul" saga, and visiting familiar settings like the Anteiku Café in Tokyo's 20<sup>th Ward.
Players will be able to choose from over 50 playable characters from ghouls, hybrids and ghoul investigators as well as series favorites like Kaneki, Touka, Hinami, and Amon. They will then form a squad of the "Tokyo Ghoul" cast and face off in 1v1, 3v3 or MOBA style 5v5 matches.
The game was officially authorized by Studio Pierrot who produced the anime series. This allowed the developers to use original footage from the anime for the game which are seeded throughout its different cut scenes.
"Tokyo Ghoul: Dark War" is expected to be launched in other countries although GameSamba has yet announce the respective release dates for each region. For now, for those who living in Australia, New Zealand and Ireland can download the soft launch version of the game from Google Play.