Jesus Tomb on 'Verge of Collapse' as Christian Churches Start Restoration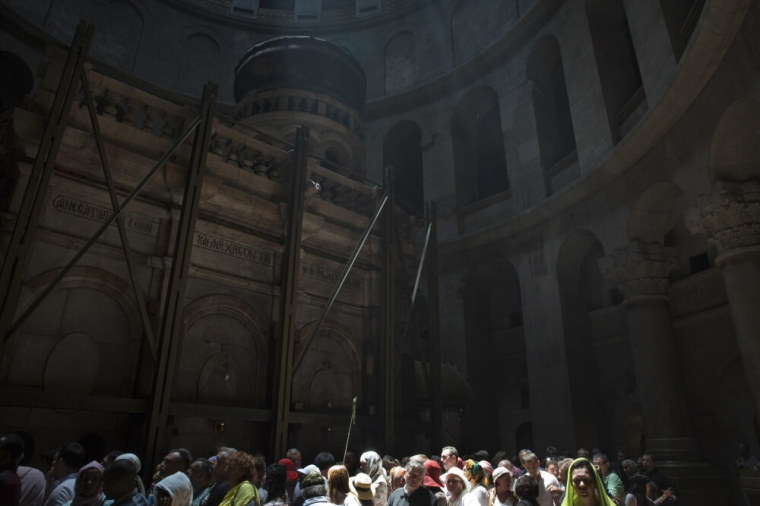 Restoration work on the "Tomb of Jesus" at Jerusalem's Holy Sepulchre Church began on Sunday, as the major holy site was on the verge of collapse, according to reports.
The year-long restoration project is bringing together members of the Greek Orthodox, Roman Catholic and Armenian Orthodox churches who are all helping in the $3.4 million project that is set to peel away layers from the tomb's outer surface, cleaning and repairing them one by one.
AFP reported that the holy site was "on the verge of collapse" as workers erected scaffolding and a steel canopy over the entrance to the tomb, officially starting work on the year-long restoration project.
The 19th century church was built over the site of the cave where Jesus is believed to have been crucified, buried and resurrected, and has long served as one of the holiest of sites for all of Christianity, visited daily by thousands of pilgrims and tourists.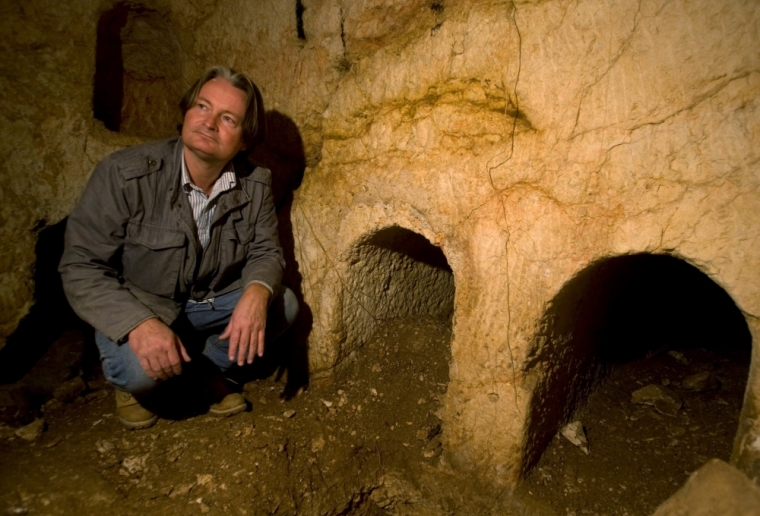 The shrine will have to be dismantled piece by piece and later rebuilt, with the project expected to be completed by early 2017.
For decades the shrine had been held together by a metal frame, which has gradually weakened.
"Broken or fragile parts will be replaced while marble slabs that can be preserved will be cleaned, and the structure supporting them will be reinforced," AFP said.
King Abdullah of Jordan has also confirmed that he will be donating an undisclosed sum to the project, a gesture which was welcomed by the Greek-Orthodox Patriarch of Jerusalem, Theophilos III.
"We are reaping the fruits of these efforts in this age when sectarian wars are burning entire countries as can plainly be seen," Theopolis III said back then.
"His majesty constantly reiterates that Jerusalem's Muslim and Christian holy sites are a red line, which Jordan will not permit to be crossed. Also, that Jordan continues to uphold its religious and historic responsibilities toward the entirety of Al Haram Al Sharif with the utmost commitment and seriousness."
For decades the holy shrine has been a place of contention among several Christian denominations. Although the Greek Orthodox Patriarch of Jerusalem has his headquarters at the Church of Holy Sepulchre, the Eastern Orthodoxy, Oriental Orthodoxy, and Roman Catholicism groups all share control of the site as well.
"One of the serious issues in the church is that the status quo takes place over every other consideration, and it's not a good thing," Franciscan friar Rev. Athanasius Macora told The New York Times. "Unity is more important than a turf war."