Tomi Lahren Sues Glenn Beck Over Firing After Calling Pro-Lifers 'Hypocrites'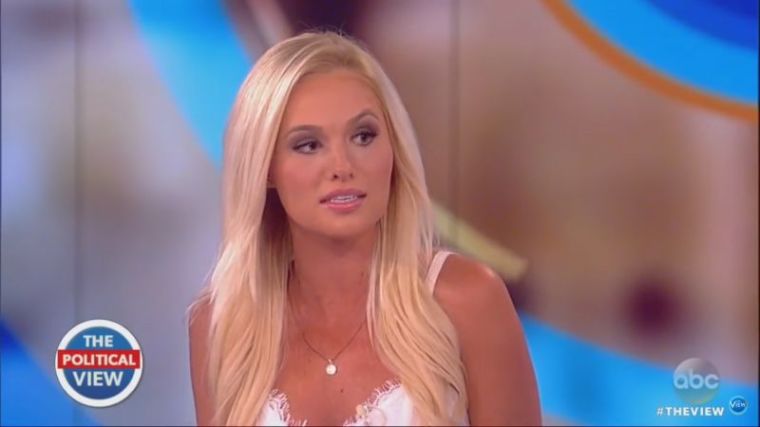 Controversial rightwing commentator Tomi Lahren has filed a lawsuit against her employer The Blaze and its owner, best-selling author and radio personality Glenn Beck, over perceived mistreatment following her expression of pro-choice views.
The Dallas Morning News reported over the weekend that on Friday Lahren filed the suit against Beck and The Blaze, arguing that the mistreatment included losing her program and being barred from using her Facebook page.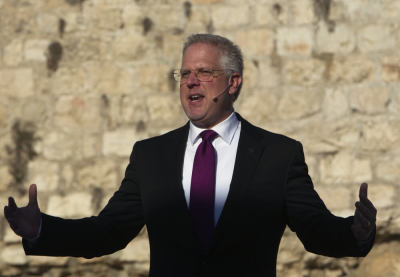 "Lahren's suit alleges that the hubbub surrounding her comments was 'a public smear campaign' orchestrated to 'inflate Beck's profile, from what has become a mediocre following, all at [Lahren's] expense'," reported Dallas News.
"The suit also says that The Blaze won't allow Lahren access to her Facebook page, where she has 4.2 million followers, which has 'irreparably harmed' Lahren."
Considered by many to be a rising conservative social commentator, last month Lahren was suspended by The Blaze following an interview she did with the television program "The View."
In her comments to "The View" hosts, Lahren argued that it was hypocritical for a conservative to be pro-life on the abortion debate.
"I'm someone that is for limited government, so I can't sit here and be a hypocrite and say I'm for limited government, but I think that the government should decide what women do with their bodies," stated Lahren, adding "stay out of my guns, and you can stay out of my body as well."
Many on the right denounced Lahren's claim, with Beck responding in an opinion article that the pro-life view was as much in the Constitution as limited government.
"The founders were really, really clear. The preamble of the Constitution clearly states to secure the blessings of liberty to ourselves and our posterity. Well, who are our posterity, if not our unborn children and grandchildren and great grandchildren," argued Beck.
"Our descendants and future generation, that's who the Constitution is securing the blessings of liberty for. Not just us."
The suit comes as Lahren continues to make appearances and advance her views in other mediums. Later this month, Lahren will be speaking at an event at East Carolina University.
"The host was picked by the ECU chapter of Turning Point USA. Chapter President Giovanni Triana said they wanted to pick a speaker who would garner a lot of attention, and represent conservative values that he believes are often overlooked by speakers who come to ECU," reported WNCT News.
"Doors for the event open at 6 p.m., and will only be open to students and faculty with ECU IDs. Lahren is scheduled to speak for about an hour starting at 7 p.m. A planned protest area will be set up outside."