Top 'Duck Commander' Sponsor Under Armour Quietly Sticks With Robertsons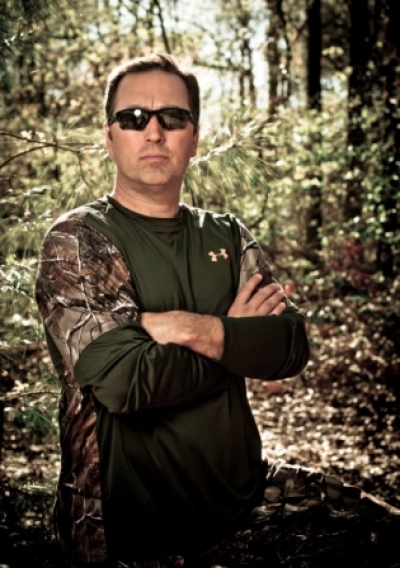 Under Armour has quietly stayed on as the Duck Commander business sponsor, even as the clothing company has tried to avoid the mainstream and social media frenzy following A&E's suspension of Phil Robertson from "Duck Dynasty."
Last week, UA told TMZ that the company had "no plans to change our current relationship."
UA, which sells "Duck Dynasty" merchandise including hats and sunglasses, acknowledged the situation – Phil Robertson listed homosexuality as a sin in a GQ interview – but also distanced itself from the star's comments.
"We are obviously aware of the situation. And his comments are not indicative of Under Armour's views," it stated.
Since its decision to stay on, UA has found itself the recipient of fan appreciation mail and grateful posts on its Facebook page.
"Thank you for refusing to buckle to the hate group known as GLADD and standing with Phil. They scream for tolerance but they try to destroy everyone with a different viewpoint. You have earned my business. Thanks again," Vince Sizemore wrote.
Ally Ryann posted on Facebook that she thought UA's move had earned the company new customers, in spite of some of the negative comments posted.
"Under Armour, I sincerely appreciate your support for the Robertson family. I have been a long time customer and fan and this is just another reason why I love Under Armour so much! Don't pay any attention to the few people who posted negative things, most likely they weren't even a customer anyway. From the looks of it UA has gained lots of new customers I wish you all a very Merry Christmas and Happy New Year!"
Hunting and outdoors company and "Duck Dynasty" sponsor Realtree, meanwhile, offered a much more public statement on its backing of the Robertsons.
"Realtree's partnership with Phil Robertson and the Duck Commander team has remained strong for nearly a decade. Our plan is to continue that partnership. As a company, our values align well with the Robertson's. Realtree's 'Family, Friends and the Outdoors' slogan is one we take to heart. We support everyone's right to their opinion, and we certainly support Phil's right to his," it stated.
Not all companies have been as eager as Realtree to lend support to Phil. Last week, Cracker Barrel announced that it would stop selling "Duck Dynasty" products before reversing its stance several days later.
"You told us we made a mistake," the company wrote on its Facebook page. "And, you weren't shy about it. You wrote, you called and you took to social media to express your thoughts and feelings. You flat out told us we were wrong. We listened. Today, we are putting all our Duck Dynasty products back in our stores."
Phil Robertson was suspended from A&E's reality television show series on Dec. 18.
When asked to define what was sinful, Robertson told GQ it started "with homosexual behavior and just [morphed] out from there. Bestiality, sleeping around with this woman and that woman and that woman and those men."
He added, "We never, ever judge someone on who's going to heaven, hell. That's the Almighty's job. We just love 'em, give 'em the good news about Jesus — whether they're homosexuals, drunks, terrorists."
"Neither the adulterers, the idolaters, the male prostitutes, the homosexual offenders, the greedy, the drunkards, the slanderers, the swindlers – they won't inherit the kingdom of God. Don't deceive yourself. It's not right," he added.
The family released a statement on Dec. 19, acknowledging that Phil's comments were "unfiltered" and "coarse" but also said that they were "rooted in the teachings of the Bible."
"We want you to know that first and foremost we are a family rooted in our faith in God and our belief that the Bible is His word," it read.