Tracy Morgan Says Trip to Heaven Taught Him 'We're Supposed to Take Care of Each Other'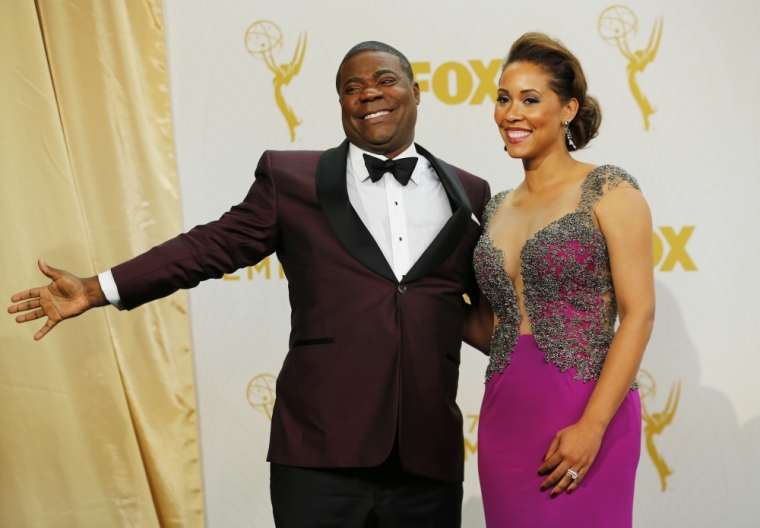 Comedian Tracy Morgan sat down with Oprah Winfrey for her series "Super Soul Sunday" to share how his life has changed after the fatal crash on the New Jersey turnpike in 2014 that left one friend dead and him in a coma for two weeks.
During his interview with Winfrey that aired earlier this month, Morgan said while he was in a coma, he went to Heaven where he was met by his earthly father who had died in 1987.
"I was talking to my dad, he had this green … this green thing on," he recalled. "And I just remember him saying, 'I'm not ready for you, son.'"
Winferey then asked if he could ever be normal again after visiting "the other side," to which the "30 Rock" comedian responded, "No!"
"I told my wife that the other day. Something's different," the Bronx native said. "The way I am with people, something's just different. ... I find myself saying 'I love you' 200 times a day to strangers. I don't care. I don't gotta know you to love you — I love you!
"That's how we're supposed to be as human beings. We're supposed to take care of each other," he continued. "What we see sometimes down here on Earth, ain't no room for that up in Heaven! Ain't no room for it."
After news of the fatal vehicle crash broke nearly two years ago, Morgan's fans waited and prayed as he fought for his life. Since his recovery, he has not been silent about what he heard God say to him and it sounds a lot like what he told Winfrey his father said to him.
"I went to the other side," Morgan told Complex magazine in November. "This is not something I'm making up. Do you know what God said to me? 'Your room ain't ready. I still got something for you to do.' And here I am, doing an interview with you."
Morgan was critically injured two years ago when a Walmart tractor-trailer ran into the comedian's Mercedes limo bus, which had been returning from a stand-up comedy show in Delaware. The vehicle was carrying seven passengers, one of which was also critically injured and flown to the same hospital as Morgan. Comedy writer James McNair, 62, died at the scene, according to authorities. Morgan's limo driver was unharmed.
The driver, Kevin Roper, allegedly hadn't slept for over 24 hours when the accident occurred on the New Jersey Turnpike. The fatal accident killed McNair, Morgan's friend and colleague who's best known as Jimmy Mack, and also injured Jeffrey Millea, Harris Stanton and Ardie Fuqua.