Tragic Biblical Ironies in the Charlottesville Protests and Aftermath
Tragic Biblical Ironies in the Charlottesville Protests and Aftermath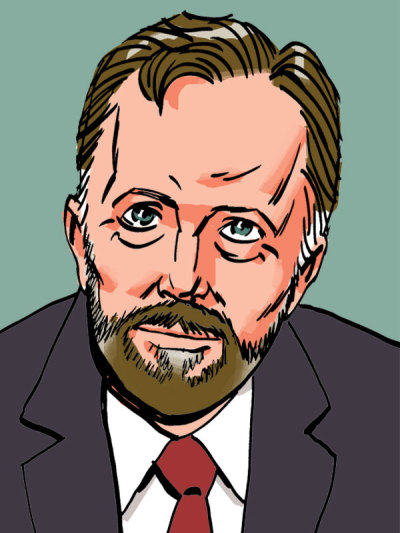 The crises and acts of violence in Charlottesville, Virginia, on the weekend of August 11-13 – and the aftermath of political bickering and wrangling – are especially revealing from a Biblical perspective. Regrettably, many of our leaders in the media and in government are Biblically clueless. They are completely missing the significant meanings of these events.
In brief, an angry group of people from around America converged in beautiful Charlottesville on that weekend to protest the proposed removal of a statue of General Robert E. Lee (1807-1870) from a downtown park. R. E. Lee had been the top military leader of the Confederate rebellion side of our bloody Civil War 166 years ago. Under the banner of "Unite the Right," these people marched and protested, many boldly using Nazi and KKK style symbols and slogans.
The purposes of the Confederate rebellion, the KKK, and Nazi movements are all despicable, demeaning, ungodly, and unjust! In an earlier period of great racial unrest, my family and I lived in that immediate part of Virginia for several years. Our very public leadership for racial equality and social justice drew repeated vicious attention from KKK people – including threats and acts of violence. There is nothing Christian, American, or Godly in the KKK-Nazi perspectives. They represent essentially violent idolatries of deceitful racial myths. The media does well to expose such deceptions and dangers and the people who perpetrate them.
With the prior national publicity for the Charlottesville protest against the planned removal of the R.E. Lee statue, another organized group was motivated to come in public protest of the KKK-Nazi protest. Calling itself "ANTIFA," short for "anti-fascist," this second group had established a track record of violence against Trump supporters during the campaigns of 2016. It is potently exposed in the current Atlantic Monthly. ANTIFA's roots are in the violent anarchist and atheist communist movements of the last 200 years. It is now exploiting present anti-establishment resentments and endorsing violence against anyone perceived to be a "racist" according to ANTIFA's own twisted anti-American ideologies. One of its current public mottos is "No Trump! No wall! No USA at all!!"
ANTIFA's "No USA at all!!" says so much! This movement desires to trash America and also the entire beneficial history of Judeo-Christian ethos – the perspective that has elevated people of every ethnicity. How ironic that like the KKK, the ANTIFA perspective has no positive connection to anything pro-Christian, pro-American, or pro-God of the Bible.
Both the KKK and ANTIFA groups converged on beautiful Charlottesville – joined also by some naïve, unsuspecting, non-violent men and women. For good reason, therefore, more than 100 state and local police were on hand at the rally – both to restrain and to protect the Nazi-KKK protestors.
However, for no apparently good reason, the police were then told to "stand down," allowing the two violent groups to attack each other. One "theory" is that either the Charlottesville mayor or police chief hated the Nazi-KKK protestors so much that even though those protestors had a legal permit, the mayor or police chief was willing for them to suffer physical harm – and was secretly glad that ANTIFA crowds were there to inflict it. This "benign neglect" resulted in a large group of "adults" beating each other up while 100 police just watched or retreated. This ungodly public escalation of violence led to one tragic death and dozens of serious injuries.
There is so much we can learn from this tragedy – including two crucial Biblical ironies.
First tragic irony: Human conflicts are never simply between good and evil. In fact, very often it is evil versus evil. In Biblical history, the Lord punished the nation because of its ungodly injustices and unfaithfulness – by allowing another ungodly and unjust nation to attack it! Just because your opponent's perspective is all wrong and dangerous is no guarantee that your perspective is all right and safe. Just because one side is evil does not mean that the other side cannot be evil, too! Or to put it humorously, as Jesus did, it is not wise to take it upon ourselves to remove a speck from a neighbor's eye when we have a telephone pole sticking out of one of our own eyes.
We all desire to commend the sincere human yearning to have a pure perspective, to work with a flawless team of people, and to honor perfect exemplars from the past. However, that desire can become deceitful and dangerous. Biblically, all men and women are deeply flawed, but God works in and through us flawed ones, nevertheless. The scriptures of other world religions idealize their heroes, but in the Bible all humans are deeply flawed – with the sole exception of the God-Man Jesus Christ. At best, the motivations of every man and woman are mixed.
That is why in a violent confrontation, it is better when police keep people apart rather than unleashing vigilante "justice."
That is why the media should report violence on either or all sides, when it occurs.
That is also why when a critic (or President Trump) severely judges both sides of a violent dispute, it does not mean that he or she must be soft on one of the sides.
Even the much esteemed Dr. Larry Sabato, head of the University of Virginia's Center for Politics, in Charlottesville, missed this point when he recently opined that President Trump negated his judgment of the KKK when he went on also to judge ANTIFA. Really?
Logicians call this the "Fallacy of Illicit Contrast." Pointing out the awfulness of one group does not diminish our judgment of the awfulness of another. There is no "zero-sum game" here. As it is frequently in the Bible, and also in Charlottesville on August 12, both sides were awful! And we should say that – since it is the truth.
Second tragic irony: Otherwise decent people are often ignorantly sucked into evil groups on either one side or another. Even the sincere desire for pure devotion can leave one vulnerable to exploitation or to misguided behavior. The Apostle Paul explained his earlier blasphemy and persecution of Christians in terms of his own ignorance. Also, Jesus even forgave his torturers and crucifiers due to their ignorance. Misinformation is fertile ground for evil behavior. Education is not salvation, but truth can still help set people free from evil ideologies. In my own risk-filled public leadership for racial equality and social justice in the Charlottesville area some years ago, I saw people's behavior change when they learned simple Biblical principles that they had not been properly taught before.
Knowledge of God and the power of the Gospel still make a difference. People are changed through prophetic Scriptural teachings for justice, compassion, and accountability. These truths will help lead people away from the twin evil ideologies of ANTIFA and the KKK. As the Apostle Paul also said, we should never fight people. Instead, it is others' malevolent principles and violent ideologies that we must lovingly, engagingly, effectively attend to – as good stewards of the Divine amazing grace.
Will we learn from these two tragic Biblical ironies of human moral ambiguity and ignorance? Let us pray earnestly and work diligently that we will learn and change, with the help of God!
Paul de Vries, PhD,
pauldevries.com
, is the president of New York Divinity School, and a pastor, author, and speaker. He is a specialist in Biblical hermeneutics and ethics and a life-long advocate of Biblical activism.