Trans Activist Caitlyn Jenner's Stance on Gay Marriage Shocks Ellen DeGeneres (Video)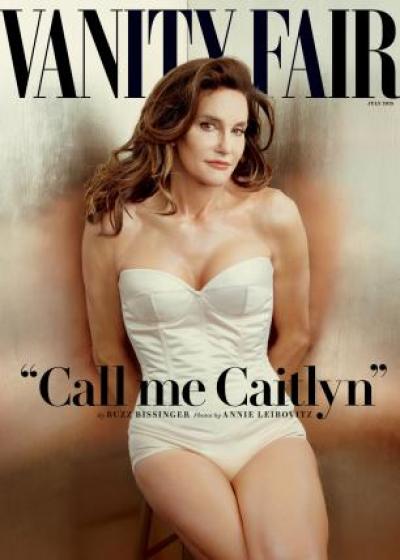 Transgender activist, Caitlyn Jenner, recently shared her views on same-sex marriage during her first ever talk show appearance on the "Ellen DeGeneres" show and her lukewarm stance on the hot button issue surprised the host.
Jenner, formerly known as Olympic gold medalist Bruce Jenner, told DeGeneres, who is a fellow member of the LGBT community, that she identifies as a Republican Conservative. She said that while she once opposed same-sex marriage, her views have slowly "changed" although she still appeared to be somewhat unsure on the subject.
"I have to admit that I remember 15 years ago, 20 years ago, whenever it was the whole gay marriage issue came up at first, I was not for it," Jenner, 65, said during the season premiere which aired on Tuesday. "I thought, I'm a traditionalist. I'm older than most people in the audience. I like tradition; and it's always been between a man and a woman, and I'm thinking, I don't quite get it."
Jenner, who made her debut as a trans woman in June, the same month states' bans against same-sex marriage were ruled unconstitutional by the U.S. Supreme Court, continued: "But as time goes on, like a lot of people on this issue, I've really changed thinking here too. I don't ever want to stand in front of anybody's happiness," said the "I Am Cait" star. "That's not my job. If that word 'marriage' is really, really that important to you, I can go with it."
A seemingly puzzled DeGeneres, who has been married to her wife, Portia de Rossi, for seven years, appeared dissatisfied with Jenner's explanation.
"It's funny cause' you're still kind of a little not on board with it," DeGeneres countered.
"I'm on board," Jenner reiterated. "It's the law of the land. So I feel like yeah, I'm OK with that …"
During a recent interview with Howard Stern, DeGeneres admitted that she was confused by Jenner's views on same-sex marriage.
"I said, 'You're wanting people to understand and accept you. This is like, really confusing to people and you still have a judgment about gay people and marriage," she said of Jenner.
Jenner, a self-proclaimed Christian, made headlines in April when she revealed her decision to transition from male to female in an interview with Diane Sawyer for ABC's "20/20."
Jenner's publicist did not respond to The Christian Post's request for comment by press time.