Transgender Females Born Male Will Be Allowed to Use Same Showers, Tents With Girls in Girlguiding UK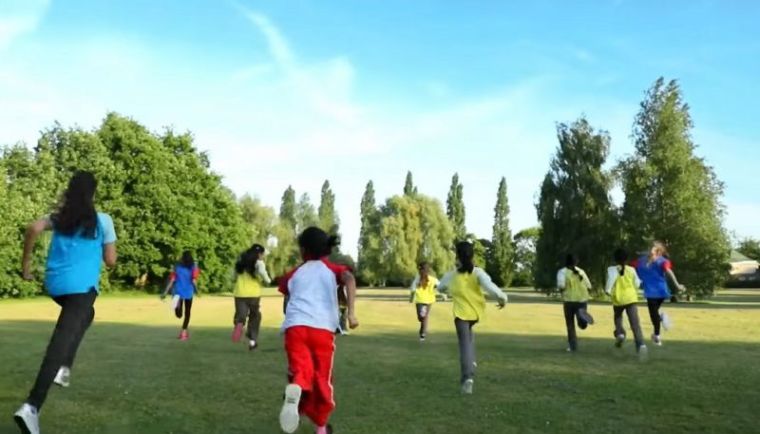 U.K.'s leading organization for girls and young women has announced that transgender members who are born male but identify as females will be allowed to use the same shower facilities and stay in the same tents as girls, in a bid to be more inclusive.
Girlguiding U.K., which leads thousands of girls on adventures, camping trips and other  activities, announced in new guidelines posted on its website last week that "young trans members should be able to share accommodation with other young members if they wish."
"Some people may not feel comfortable sharing accommodation so in this case an alternative option should be provided. This should be done discreetly, in conversation with the young person and, if appropriate, their parent or carer," it clarifies.
When it comes to using facilities, such as toilets, the rules say that members are "entitled to use the facilities of the gender that they self-identify as."
A Guides spokeswoman confirmed to The Mail on Sunday that trans members can use the showers, toilets and changing rooms of their gender identity, but revealed that parents would not be automatically notified if their daughter is sharing facilities with a trans youth. 
The guidelines also remind guide leaders to be mindful of local laws and attitudes toward LGBT people when travelling abroad, and said that trans people "may or may not have passports that reflect the gender they identify as."
"This might make taking a trip abroad more stressful for them, for example they might feel the need to change their passport in advance, or they may have concerns about going through passport control," it states.
The guidelines reportedly apply to girl guides aged 5 to 25. 
Girlguiding says that it has over half a million members in the U.K.
Several critics have spoken out against the guidelines.
David Davies, Conservative MP for Monmouth in South Wales, said, "If transgender girls who are physically male are going to be sharing facilities, it's going to make some girls threatened and uncomfortable and the Guides shouldn't be doing that."
Feminist campaigner Julie Bindel commented, "This is not a moral panic. The concern that I and many feminists have about boys invading bedrooms, tents and showers, is that disproportionately the victims of sexual violence are girls and women, and overwhelmingly, the perpetrators are boys and men.
"This signifies the end to girl-only space and the safety of girls in single-sex organizations."
Gender issues affecting children have sparked significant controversy in the U.K. over the past year. The Church of England and its support for gender identity exploration has also been criticized.
The CofE recently published a report aimed at tackling homophobia and transphobia, that argued that boys should be allowed to crossdress as part of growing up.
The "Valuing All God's Children" report positioned that pupils should be allowed to play "with many cloaks of identity" when growing up without "judgment or derision."
"For example, a child may choose the tutu, princess's tiara and heels and/or the firefighter's helmet, tool belt and superhero cloak without expectation or comment. Childhood has a sacred space for creative self-imagining," it states.
Tim Dieppe of Christian Concern said the church "shouldn't be encouraging people to transition their gender, particularly children," however.
"People cannot legally change their gender until they're 18 years old and I don't know why the Church is going out of its way to encourage gender reassignment," Dieppe added.