Trump May Shrink Refugee Resettlement Cap to Under 50,000, Sources Say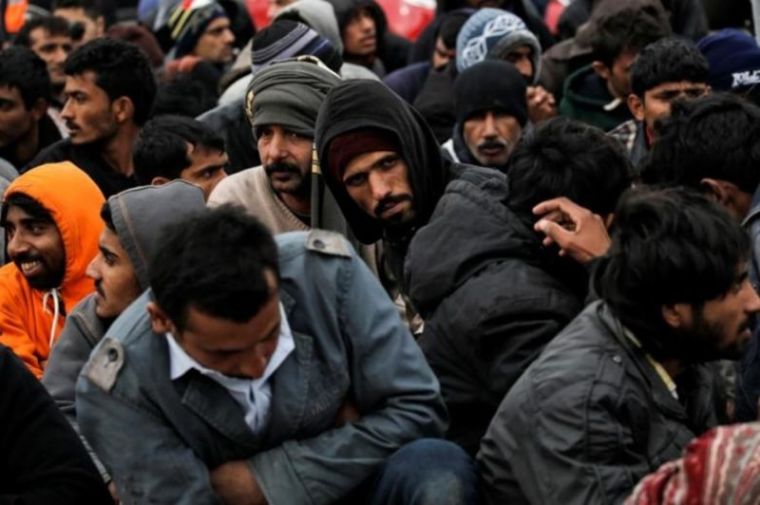 "Reducing the total number of refugees inherently means that fewer Christians will receive protections. Already, in fiscal year 2017 — as a result of the lowered refugee ceiling from 110,000 to 50,000 — approximately 14,000 fewer Christian refugees were admitted to the U.S. than in FY2016," Yang explained. "These include many Christians who have been persecuted particularly because of their faith in Christ."
Yang pointed out that the average annual refugee ceiling since 1980 has been 95,000. She noted that former Republican presidents such as George H.W. Bush and Ronald Reagan set their refugee caps as high as 140,000 (under Reagan in 1982) and 131,000 (under Bush in 1991–1992.)
"Since 2001, the average refugee admissions ceiling has been 81,000. Setting the refugee admissions ceiling at 50,000 or lower would be the lowest refugee ceiling ever set by a president since the start of the program in 1980 — at a time when there are more refugees in the world than ever in recorded history," Yang said.
According to the United Nations, over 1.2 million people around the world are in need of resettlement.
"This means the U.S. resettles less than half of 1 percent of the world's refugees and less than 10 percent of those who are in urgent need of resettlement. Seventy-two percent of refugees that came to the U.S. in 2016 were women and children," she added. "Refugees are widows, orphans, and victims of rape, torture, religious persecution, and political oppression; they flee the very regimes and terror the U.S. is fighting against."
The International Rescue Committee reports that there are 60,000 Iraqis who have been granted P-2 visas that are awaiting resettlement.
"If they continue to be admitted at current rates and under a refugee ceiling of 50,000, it will take at least 17 years just to clear the current backlog," Yang explained.
Yang also contested that the U.S. government's reduced refugee cap would hurt the global resettlement effort after dozens of countries pledged to double the number of refugees resettled last year.
The executive director of the largest U.S. refugee resettlement agency, Bill Canny of the of the United States Conference of Catholic Bishops, told The New York Times that the organization might have to let go of more staff if the Trump administration decreases the refugee cap again.
"The United States has provided tremendous leadership in this area over many years and has encouraged other countries to accept more refugees, and those have been largely moral arguments on the part of our country, talking about duty and 'love thy neighbor' and helping those in need," Canny said. "By diminishing the numbers in the way that they've discussed, we diminish our capacity to do any of that."