Trump-Pence Ticket Draws Mixed Response From Evangelical Leaders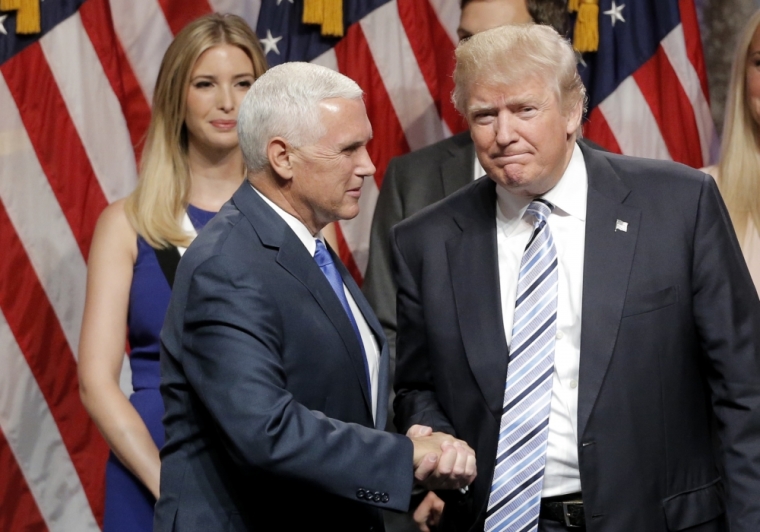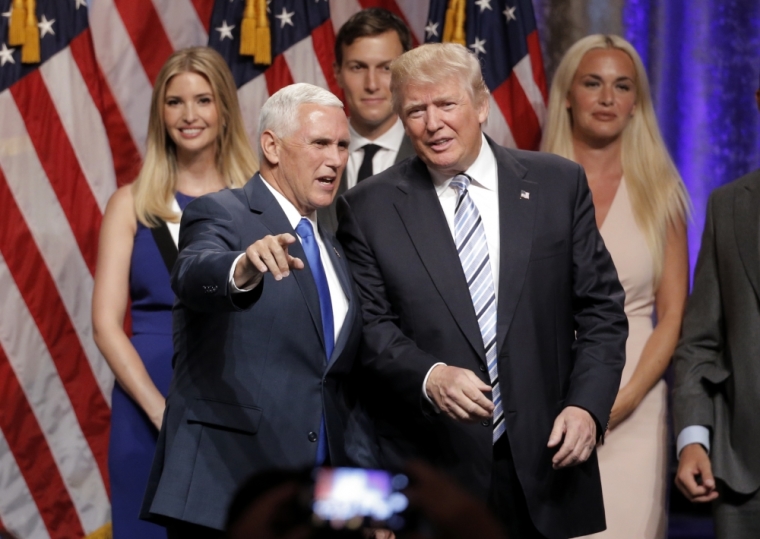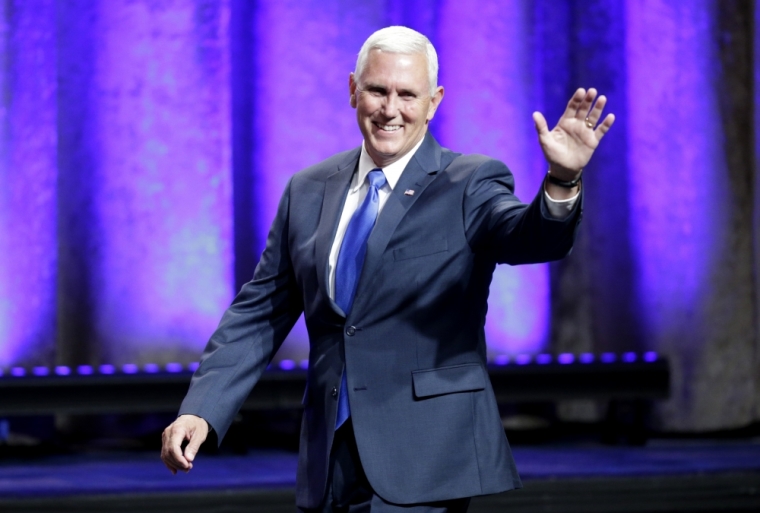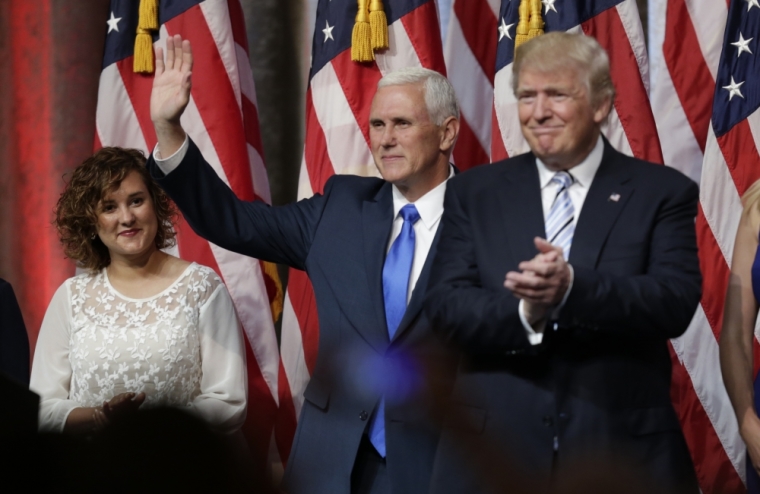 View Photos
Presumptive Republican presidential nominee Donald Trump's announcement that Indiana Gov. Mike Pence is his vice presidential running mate is drawing mixed response from evangelical and conservative leaders, with some praising Pence for his pro-life commitments, but a few others denouncing his failure to protect religious freedom in his state.
It's "an affirmation of the pro-life commitments" Trump has made which will "rally the pro-life grassroots," wrote Marjorie Dannenfelser, president of the pro-life group SBA List, in a statement after the announcement Friday.
"Gov. Pence has proven to be a pro-life champion both during his time in Congress and as Governor of Indiana," Dannenfelser said. "It was Mike Pence who led the effort to defund Planned Parenthood in Congress, and it was Gov. Pence who signed into law a historic bill protecting unborn children from lethal discrimination in the womb. Mike Pence is a pro-life trailblazer and Mr. Trump could not have made a better choice."
Ronnie Floyd, immediate former president of the Southern Baptist Convention, said he is "greatly encouraged."
"Mr. Pence's faith and strong conservative convictions should help refocus this election on the values America needs most, now," he said in a statement. "The experience he has and respect he enjoys in Washington, D.C. will prove more than valuable."
Gary Bauer, chairman of the Campaign for Working Families, called Pence a "Ronald Reagan conservative and consistent champion for values voters."
"The Trump/Pence ticket will create jobs, put Americans back to work and make America great again!" Bauer, a former presidential candidate, said in a statement. "Mike and Karen Pence have a strong, deep and abiding commitment to faith and family. I am especially glad that Mike Pence will be in the Oval Office offering wise counsel when it comes to the next justices for the Supreme Court who will shape this country for generations to come."
Dr. Richard Land, president of Southern Evangelical Seminary and executive editor of The Christian Post, wrote an open letter to Trump on evangelical voters, published in The Christian Post just before Trump made the official announcement.
Millions of evangelical Christians "are certain they don't want Mrs. Clinton in the oval office, but they are uncertain about whether or not they should vote for you, not vote in the presidential contest at all, or write in a protest candidate," Land wrote, adding that Trump could make them "feel far more comfortable trusting you with the office of the presidency."
Picking Pence as his vice presidential candidate "would send a very strong, positive signal about a Trump administration's personnel profile," Land suggested. Trump should also announce his choices for many of the top positions in his administration in the very near future, he said, adding that Sen. Ted Cruz could be nominated "to fill the vacancy on the Supreme Court created by the tragic death of Justice Antonin Scalia."
However, Karen Effrem of Ed Liberty Watch and Florida Stop Common Core Coalition, expressed concerns over Pence as Trump's running mate.
In an article, Effrem wrote that while Pence began as "a strong conservative," he later "evolved toward the Chamber of Commerce/corporate establishment position once he became governor of Indiana."
"Pence's surrender to the powerful special interests on education, as well as his caving in to LGBT extremists on a religious-freedom law, establishes that he doesn't have the fortitude to defend whatever conservative principles he may hold," Effrem wrote.