Trump: Please Stop Gov't Meat Inspectors' Threats to Religious Freedom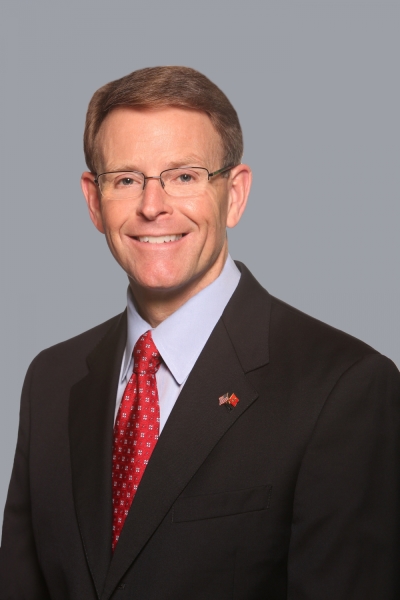 Donald Vander Boon has been operating a meatpacking center in Michigan for almost 15 years — but thanks to the federal government, it's his freedom that's getting butchered.
The Christian family, who proudly says on their website that the company "seeks to glorify and honor God in all we do," were shocked to find out during a visit by the USDA that it wasn't their beef that was being inspected — but their beliefs.
While officials were touring the plant, they noticed a handful of brochures on the breakroom table about natural marriage. As Don tells it, the article was mixed in with the stacks of newspapers celebrating the recent Supreme Court decision redefining marriage. Even so, the on-site officers took offense to the literature, walked into Don's office, closed both doors, and told him they'd call off the inspection if the material wasn't removed.
He was stunned. "From the very beginning, we started the business in faith, and made it clear to employees that we run our business according to Christian principles."
But, he said, the company was in an impossible situation.
"Within a few hours, I'm being threatened with the closure of my business. [And] if the USDA removes its inspectors, then I'm immediately unable to operate."
According to inspectors, Don's article was "offensive" and had violated a new rule from the Obama administration that gave government officials (including these inspectors) the right to take "immediate and appropriate corrective action" when dealing with anything they considered "harassment." Vander Boon's position on marriage, he was told, qualified.
That weighed heavily on the dad of three's mind, especially since the West Michigan Beef Company employed 45 people whose families also relied on them. To keep his doors open, Don made the difficult decision to pull the information on natural marriage.
"It's made me realize how quickly we can lose our religious liberty. I never dreamed that I would have this experience, and that I would have USDA personnel telling me that I had to choose between putting an article on the breakroom table or my business."
Now, almost two years later, the family-owned company is still under threat. Despite filing a complaint with the USDA Food Safety and Inspection Service, Don never got a response. That not only bothers the Vander Boons but their attorneys at Alliance Defending Freedom (ADF). After all, this is exactly the nightmare that an executive order on religious liberty sitting on President Trump's desk would prevent.
ADF President Michael Farris argued as much in a letter to Donald Trump, urging him to weigh cases like this one carefully.
"Eighteen months have passed, and Don has not received any relief from this unjust and unlawful targeting of his religious expression by the federal government. He remains under a constant threat of closure, nervous about saying or doing something that might result in the USDA censoring his religious beliefs, silencing his speech, and forcing [him and his wife] to close down their only source of income that benefits their family, their 45 employees, and the broader community. We therefore ask that you direct the Department of Agriculture to rescind its unlawful harassment policy and lift the restriction on Don's speech."
Obviously, policing the beliefs of small businesses isn't the job of the USDA — or any government agency. But unfortunately, after eight years of Obama, Washington has been trained on religion like a disease that needs to be eradicated. Frankly, there's no difference between this and the IRS stripping a nonprofit of their tax exempt status. Both are using the government as a club to beat conservatives into submission on core values. No American — Christian or otherwise — should have to choose between their careers and their convictions.
If anyone wonders why we need an executive order protecting religious liberty, wonder no more! The Vander Boons are the perfect example of the climate of intimidation affecting businesses and organizations across the country.
Every American, regardless of their beliefs, should agree: This kind of runaway government censorship is exactly what needs to be reined in by President Trump. It's what the Constitution demands — it's what supporters of Mr. Trump wanted - and it's what the nation deserves.
Click here to join me and over 22,000 others who've signed our petition to urge the president to protect religious freedom.
Originally posted at frc.org.
Tony Perkins is president of the Family Research Council.