Trump's Top Adviser: 'Darkness Is Good ... Satan, That's Power'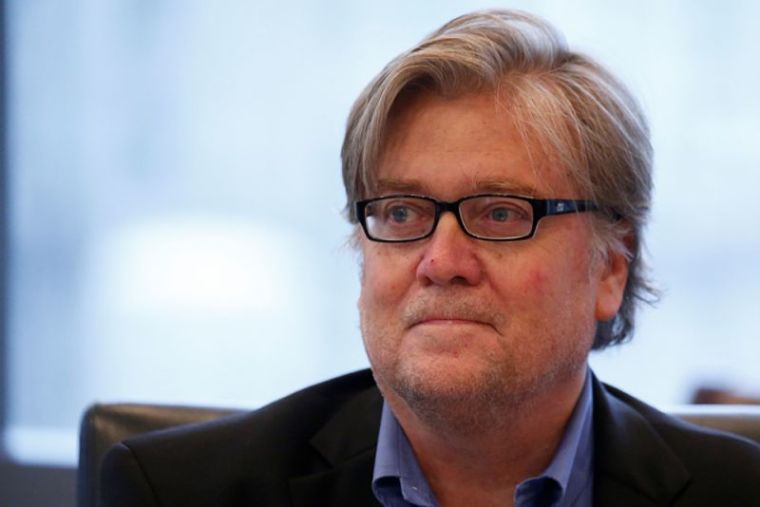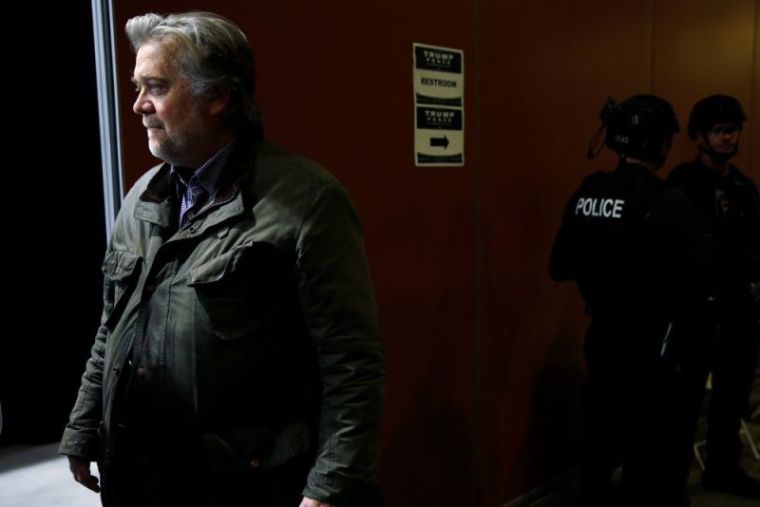 View Photos
In his first post-election interview with The Hollywood Reporter, Breitbart News' executive chairman Steve Bannon, who is set to become the chief strategist in the Donald Trump administration, sarcastically compared himself to Satan and said, "Darkness is good."
"Darkness is good. (Former Vice President) Dick Cheney. Darth Vader (a fictional character in the 'Star Wars' universe). Satan. That's power. It only helps us when they get it wrong. When they're blind to who we are and what we're doing," Bannon told THR in an interview at Trump Tower in New York.
Bannon praised Trump. "You have probably the greatest orator since William Jennings Bryan, coupled with an economic populist message and two political parties that are so owned by the donors that they don't speak to their audience," he said. "But he speaks in a non-political vernacular, he communicates with these people in a very visceral way. Nobody in the Democratic party listened to his speeches, so they had no idea he was delivering such a compelling and powerful economic message. He shows up 3.5 hours late in Michigan at 1 in the morning and has 35,000 people waiting in the cold. When they got [Clinton] off the donor circuit she went to Temple University and they drew 300 or 400 kids."
Bannon, the former Goldman Sachs investment banker, rejected the accusations that he is a white nationalist. "I'm not a white nationalist, I'm a nationalist. I'm an economic nationalist," he said in the interview. "The globalists gutted the American working class and created a middle class in Asia."
Bannon has also been accused of seeking personal gains.
"Back in March, I quit Breitbart News when it became clear to me that they had decided that loyalty to Donald Trump outweighed loyalty to their own employees, helping Trump smear one of their own reporters, Michelle Fields, by essentially calling her a liar for saying that she had been grabbed by then-Trump campaign manager Corey Lewandowski," wrote Ben Shapiro, former editor-at-large of Breitbart News, in an article in Daily Wire in August.
Shapiro also wrote that Breitbart openly embraced the white supremacist alt-right under Bannon's leadership.
Mother Jones reported Friday that Bannon was part of a Facebook group, Vigilant Patriots, which posts racist comments. The group claims it stands watch on America's wall of freedom.
"This material includes posts urging a military coup against President Barack Obama, featuring an image of the president dressed as an SS officer, celebrating the Confederate flag, highlighting a photoshopped picture of Obama with watermelons, praising a police officer who called Obama a 'F*cking Nigger,' and calling for Obama to be 'executed as a traitor," the magazine said.