Most Americans Think It's 'Good' for Couples to Live Together Before Marriage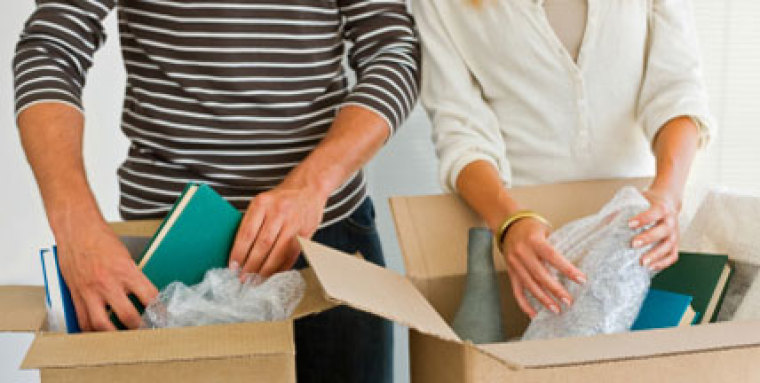 Nearly two-thirds of American adults believe it's a good idea to live with one's significant other before they get married as they see it as a rite of passage, according to a new report by The Barna Group.
The report, called Barna Trends 2017, shows that 65 percent of American adults say cohabitation is a good idea, compared to 35 percent who believe it's not a good thing. And 57 percent say they either currently or have previously lived with their boyfriend or girlfriend.
Couples like to live together not just for convenience or cost-saving, but almost all adults see it as a rite of passage in the path to marriage, the study says. As many as 84 percent say the major reason for cohabitation is to test compatibility, while 62 percent say it did not reduce or increase the pressure to get married. Only 18 percent say it increased pressure.
The report also says that many women are leaving church due to various reasons, including competing priorities, busyness, changing family structures and a lack of emotional engagement or support.
Historically, men have been less likely to regularly attend church than women, says the report, noting that just over a decade ago, the gender gap was three unchurched men for every two unchurched women; fully 60 percent of unchurched people were men. But today, only 52 percent of the unchurched are men, it adds.
"One of the greatest challenges for the Church today is to make the gospel relevant to women," the report quotes Christine Caine, evangelist and activist, as saying. "We are hemorrhaging a generation of women who have often been made to feel that they have a limited role to play in the Church. The landscape has changed dramatically for many women in the western world when it comes to their inclusion in and contribution to all sectors of society and decision making — but there has not necessarily been a corresponding shift in church."
A recent study found that American women who attend a church service once a week or more are five times less likely to commit suicide compared with those who never go to a religious gathering. Attendance at religious services once per week or more was associated with an approximately five-fold lower rate of suicide compared with never attending religious services, found the study, in which 89,708 women aged 30 to 55 years participated from across the United States, published in July 2016 in JAMA Psychiatry.
Another study, conducted by a professor at the Harvard School of Public Health and released last month, found that married couples who attend church services together are more likely to live longer, are less likely to be depressed, and less likely to get divorced.
According to the study, titled "Religion and Health: A Synthesis," conducted by Tyler J. VanderWeele, professor of epidemiology at the Harvard School of Public Health, religious service attendance is also "associated with greater marital stability — or more specifically, with a lower likelihood of divorce."
The Institute on Family Studies released a study in February which found that couples who attend worship services together or when only the man attends services are happier than couples in which neither partner or only the woman attends.
"Seventy-eight percent of men and women in couples who regularly go to services together, or where only the man attends regularly, report that they are 'very happy' or 'extremely happy,' after adjusting for differences in race, age, education, marital status, region, and other factors," read the study, titled "Better Together: Religious Attendance, Gender, and Relationship Quality."
The Barna report also notes that smartphones and high-speed internet connections have fundamentally changed the landscape of pornography, and ushered it into the cultural mainstream where it enjoys increasingly widespread acceptance.
"For now, porn is everywhere and is likely to stay that way, particularly considering its widespread acceptance and demand," says Roxanne Stone, Barna editor-in-chief. "This presents a significant challenge to the Church, and we must respond."