Tyrese Gibson Calls on Prayer Warriors 3 Years After 'Fast &Furious' Star Paul Walker's Death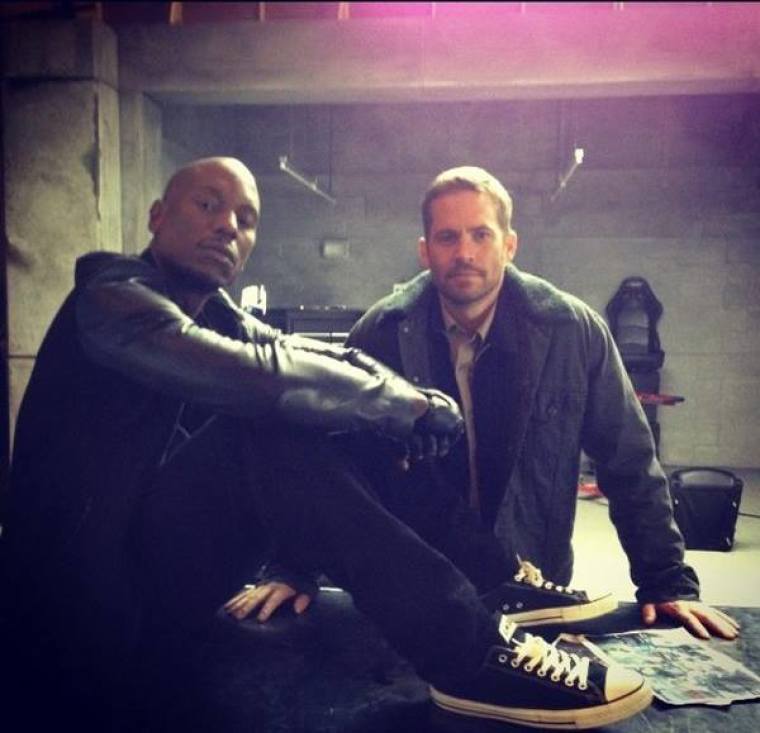 Three years after Paul Walker's untimely death in a 2013 car accident, his good friend and "Fast & Furious" co-star, Tyrese Gibson, is calling for prayer warriors.
On the third anniversary of his friend's death, Gibson took to social media to ask people to continue to pray for Walker's loved ones.
"This week is always rough for those of us who really knew him personally — 14 years of laughter, hugs and love, literally one of the nicest people on HUMAN FEET! Nov. 30 we lost an angel," Gibson wrote on Instagram.
"Paul treated everyone with the utmost respect and went out of his way to make everyone feel like they mattered. I love and I miss you dearly. We simply ask of you prayer warriors around the world pray for his daughter, our niece, Meadow Walker, and his dear brothers, CODY and Caleb, and parents and his Besty named Roland and Brandon who were literally with him everyday!"
Walker, the 40-year-old actor who played Brian O'Conner in the popular car racing films "Fast & Furious," died in a fatal car crash.
Gibson previously revealed that one of his prayer warriors was Bishop T.D. Jakes, the senior pastor of The Potter's House Church in Dallas, Texas, who helped him grieve the loss of his good friend.
"In moments like this, it feels — it feels like death has won. But the Bible says that love is stronger than death," Jakes previously told Tyrese, according to the singer. "Your hearts are heavy, tears flow down. Your spirits are wounded. I feel that too."
While Jakes said he didn't know Walker, he knows about pain and dealing with death. 
"The first family, when Cain killed Abel, it seemed like death had won," Jakes preached, according to Tyrese. "Noah escaped the flood. Still he died. It looked like death had won. Your tears may flow. Your pain may come. The flowers will wither."
However, Jakes insisted that things will begin to turn around for those mourning Walker's death.
"You will learn what all of us know who have lost people that we love. You'll be driving down the street one day and you'll hear Paul's voice talking in your head," Jakes said, according to Gibson. "Something he said or something he did will pop up in your spirit and you'll giggle inside of yourself as if he were sitting in the car with you. And you will find that people that you really love, they may leave you outwardly, but they never leave you inwardly."
Because of God's love, Jakes said death will not overcome those living and grieving.
"May the love of God, the peace of the Holy Spirit, the sweet communion of knowing that you are a child of the king keep you through this period in life when it might appear as if death has won, but it's alive," Jakes said, according to Tyrese. "Love will last forever, for God is love. In this circle of love death will never win."