UFC Boss Dana White Tells Fighter Who Talked About Jesus After Win That 'America Doesn't Want to Hear Your Thoughts on Jesus'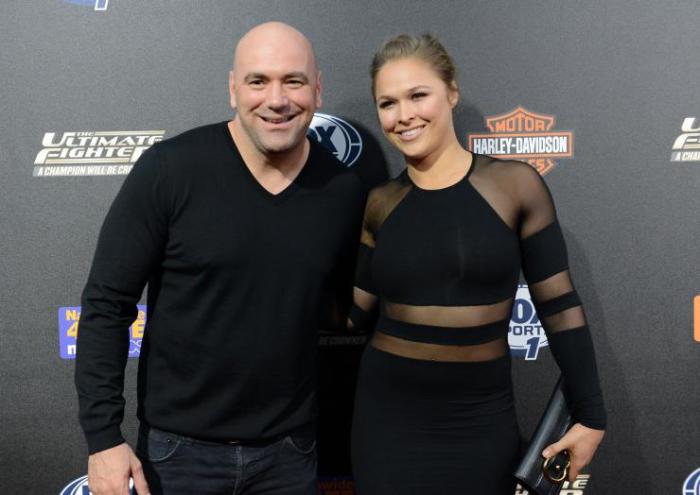 UFC President Dana White has told Cuban middleweight fighter Yoel Romero to keep religion and politics at home, after Romero thanked Jesus Christ following his win over Lyoto Machida in Saturday's UFC Fight Night 70 event in Hollywood, Florida.
"You just won the biggest fight of your career, America doesn't want to hear your thoughts on Jesus. Keep that stuff at home; religion, politics, all that stuff. When you're out there fighting and you're being interviewed, they want to hear about the fight," White said in an interview with MMA Fighting.
"It's awesome you love Jesus; love Jesus all you want. You just don't have to do it publicly."
Romero, whose first language is Spanish, attracted some controversy in his post-fight speech after certain websites accused him of seemingly criticizing the recent U.S. Supreme Court's decision to legalize gay marriage across all 50 states.
"What happened to you, U.S.A.? What happened to you? What's going on? You forget the best of the best of the world, the name of Jesus Christ! What happened to you? Wake up, U.S.A.! Go, go back where you gone. Go for Jesus! No forget Jesus people," the Cuban fighter said.
In the post-fight press conference Romero clarified, however, that he was not referring to LGBT issues at all.
"What I was trying to say in the Octagon was for the American Dream. There was a misunderstanding about gay marriage. And I want to say something. God told Maria Magdelena, 'you're a prostitute, go and don't sin anymore.' And he told her with love. Who am I to judge anybody?" the fighter said.
"Even though I didn't refer to that [gay marriage], even though there was a misunderstanding, I will tell you guys something. God made man to be free. Anybody could do whatever they want. I wouldn't be the type of person to critique anybody. I gotta look at myself first. Be a better person. To be able to love people. I didn't refer to anybody. What I was trying to say, the United States, thank you for giving me the American Dream. There's no better country than this because it is blessed by God," he added.
White acknowledged that Romero was not trying to be controversial, but maintained that the focus should be on the fights rather than religion.
"I know he didn't say it, everybody knows he didn't say that. People react to everything but if you would just keep that stuff — you know ... talk about your fight. People don't want to be preached to," the UFC president said.
UFC has several outspoken Christian fighters who have thanked Jesus throughout their careers, including Benson Henderson, Diego Sanchez, Chris Weidman, and many others, though they have not faced consequences for their remarks.