UK Council Responds to Petition to Ban Franklin Graham for 'Hateful' LGBT, Islam Views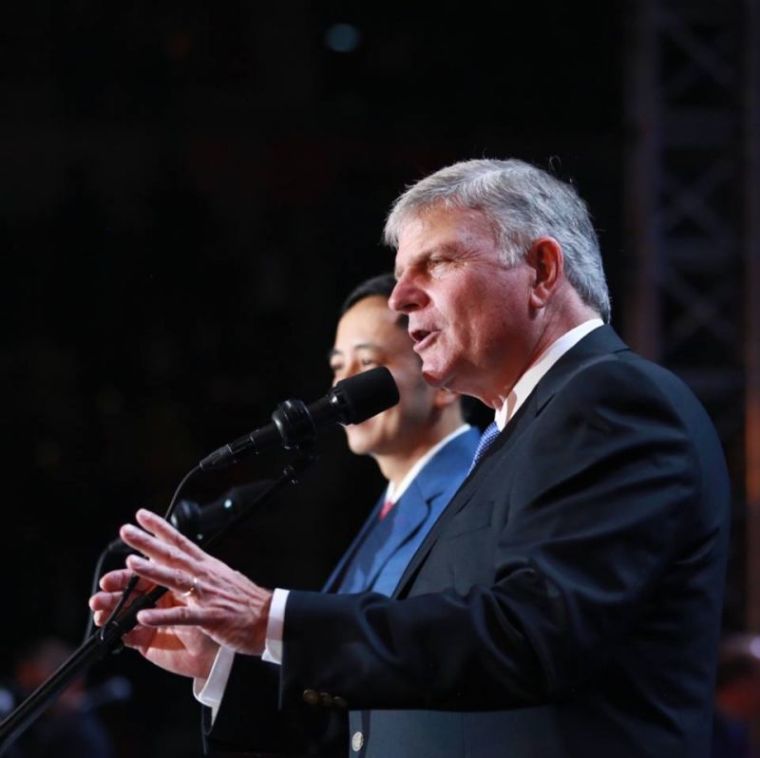 The city council of Blackpool in the U.K. has said that it's up to the country's authorities to determine whether evangelist Franklin Graham's conservative views on homosexuality and Islam amount to hate speech that would bar him from entering the country. 
Graham is scheduled to speak at the Lancashire Festival of Hope in September, though almost 7,500 people have signed an online petition seeking to bar him from the U.K.
Councillor Maria Kirkland, Blackpool Council's cabinet member for Third Sector Engagement and Leisure Services, responded to the controversy in a statement to anti-Muslim attack monitoring group TellMAMA Tuesday, saying, "The council has been made aware of a number of alleged comments and opinions on topics including gender, sexuality, race and immigration by Franklin Graham, the main speaker at this event."
Kirkland continued, "The council's position on these matters is robust and clear. We want to tackle discrimination, promote equality and increase respect and understanding between people regardless of their race, religion or sexual orientation or any such matter that can be subject to prejudice in our society."
She added that "decisions in law, over the nature of Franklin Graham's reported comments and whether or not they constitute Incitement to hate, a criminal act in the U.K., are entirely matters for the Home Office."
Kirkland insisted, however, that the council also has a contractual obligation to the Billy Graham Evangelistic Association over the booking, and believes in free speech rights.
Still, she added that if it's proven that Graham encourages hatred and discrimination, the council "will not hesitate to terminate this booking."
The Change.org petitioners, whose viewpoint has also been shared by some members of clergy in Blackpool, brings up a variety of complaints against Graham.
"He has stated that 'Islam is ISIS,' 'a violent religion,' 'wicked and evil.' These words wrongly implicate ordinary Muslims in supporting terrorist atrocities and fuel hatred," the petition claims.
"Franklin Graham has said that Russian President Vladimir Putin 'is right' in his crackdown against LGBT rights in his country where gay people are subject to severe human rights abuses," the petition further alleges. 
A BGEA representative said in a statement to The Christian Post in December that Graham is going to deliver a "message of hope" in England.
"The Billy Graham Evangelistic Association is working in partnership with local churches to hold an event in Blackpool. It will be a positive and encouraging event with music and a message from Franklin Graham about the hope that can be found through a relationship with Jesus Christ. It will be free and everyone is invited to attend," the statement added.
In a separate Facebook post later in December, Graham insisted that he does not hate gay people.
"God calls homosexuality sin — take it up with Him if you don't like it. He is the one who defines sin, not me. As a Christian, of course I don't hate gays, I love them and want them to know the truth," he wrote.
"If they choose to live that lifestyle, they certainly have the freedom to do so in this country — but don't tell me what I have to believe or participate in."