UK Mother Leaves Children Behind to Join ISIS; Threatens Christians With Beheadings on Twitter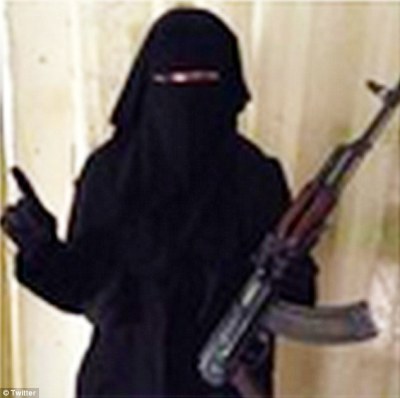 A British mother of two, now a Muslim convert associating with Islamic State terrorists in Syria, posted a series of tweets threatening Christians, with one specifically mentioning beheadings at the point of a "blunt knife."
The radical militant threats along with pro-Osama Bin Laden comments were posted to the Twitter account of a radical jihadist named Sakinah Hussain who uses the pseudonym Umm Hussain al-Britani. She is believed to be known in the United Kingdom as Sally Jones, 45, hailing from Kent in southeast England, according to investigators.
"You Christians all need beheading with a nice blunt knife and stuck on the railings at raqqa … Come here I'll do it for you!" the tweet stated.
The tweet comes as two American journalists, James Foley and Steven Sotloff, were beheaded in much the same manner in which the tweet described. For the U.K., which had recently raised its terror threat to "severe" with a likely chance of attack, Jones is just one of the hundreds of British citizens, according to security experts, that have joined the Islamic State and could easily threaten from inside the U.K. if they return.
Although the public Umm Hussain al-Britani Twitter account has since been deleted and replaced with a private account, the new account's bio quotes the late Osama Bin Laden, the founder of the al-Qaeda terrorist group which took responsibility for the 9/11 attacks in the U.S.: "If our messages could reach you by words, then they wouldn't have traveled by planes' Shaykh Usama Bin Ladin."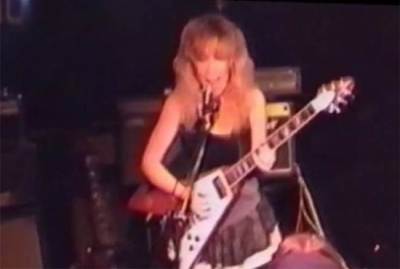 The Daily Mail reports that Jones, judging by her looks as a blonde Caucasian woman, is not a likely candidate to convert to radical Islam or join in a jihadist militant group. Although she was unemployed and on government assistance, she was the lead guitarist in a 90s all-girl rock band called Krunch. More recently, she developed a passion for art where she would sell her creations, including paintings, t-shirts and mugs, online.
But having lived as a single mom for many years, it is believed that Jones fell deeply in love through an online dating relationship and married a 20-year-old British computer hacker and jihadi, Junaid Hussain. Hussain is thought be, along with other radicalized Britons, the possible executioner in the publicized video beheadings of Foley and Sotloff.
According to the Birmingham Mail, Hussain was jailed for six months in 2012 for hacking into and posting online personal information pertaining to former U.K. Prime Minister Tony Blair and his family. Also, Hussain got in trouble for hacking a government anti-terrorist hotline and bombarding it with over 100 prank calls.
While Hussain was out on bail for a violent disorder crime in Birmingham, he fled the country and convinced Jones to leave behind her two sons and meet him in the Islamic State controlled Raqqa province in Syria. Jones' two sons are 10 and 14.
Hussain traveled to Raqqa with British hip-hop artist and jihadi Abdel-Majed Abdel Bary, who is also suspected of being the executioner of Foley and Sotloff.
It is alleged that Jones snuck into Syria at the end of 2013. According to the U.K. Metro, a tweet dated on Aug. 10, using the hashtag #ISIS, confirmed that she and her husband made it to the "Islamic State" after taking seven months to get there.
In another tweet, the British mother claims that her husband is at an Islamic State training camp where he is sharpening his "kaafir killing skills."
Her brother, Patrick Jones, spoke to reporters in front of his house and said the family is distraught to learn she is working with Islamic State jihadists.
"This is a very upsetting and distressing time for my family and I just don't want them to be a part of it. She fell in love and went away," Patrick Jones said.
Neighbors told the Daily Mail that Sally Jones had always been a bit strange and took deep interest in witchcraft.
"She was a nightmare. Always screaming and shouting and up all hours of the night. Everything about her was extreme," the neighbor said. "She had problems with debts so one minute she was there, the next she'd scarpered. She started to go through a phase of thinking she was a witch. She'd post pictures on Facebook of her dressed in a cloak and said things about being able to talk to spirits."