UK Schools to Be Rated on How Well They 'Cater to Transgender Students' for First Time Ever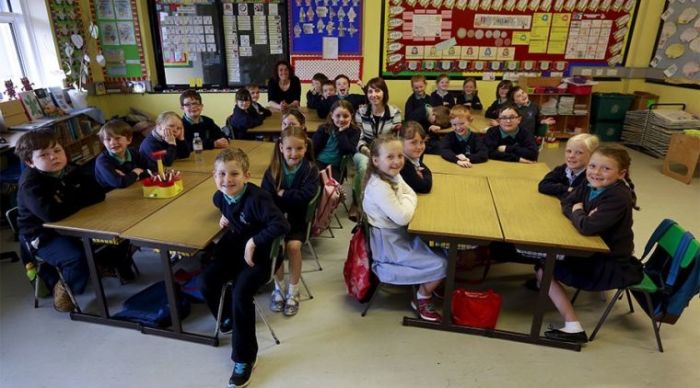 A major school guide in the U.K. has announced that for the first time ever, it will rate schools based on how "transgender-friendly" they are, arguing that some parents are demanding such a classification.
Bernadette John, a director at the Good Schools Guide, told The Telegraph on Wednesday that some parents have opted to move their children to different schools when they felt accommodations for their new gender identity were not being met.
"Over about the last 18 months or so, I have noticed this issue building up," John said. "Families are coming to us when they feel they are left with no option but to pull their transgender child out of a school."
She said the guide will survey headteachers on how they cater to transgender students, and examine school policies on the issue.
"It will be something that we ask in the round of questions about pastoral issues. We would certainly be asking headmasters about this," John noted.
She added that schools that have an "utterly outstanding" record on transgender issues will be mentioned in the review.
"We would also share the information between us and inform all our consultants," she said.
"Some schools are making fabulous efforts. But we are still seeing issues where schools are effectively asking children to leave by saying we have no policies on toilets or uniforms, we cannot cater for you."
Back in July it was revealed that the number of children being referred to gender identity clinics in the U.K. has quadrupled in the past five years, with even the youngest of children being encouraged to question their sex.
Statistics from the Gender Identity Development Service showed that 84 children aged between 3 and 7 were referred to the clinic in 2016, while only 20 received such a referral in 2012–2013.
Chris McGovern, a former adviser to the Department for Education, warned that "it has become an industry, people are making a career out of encouraging children to question gender at an age when they need to be left to be children. When teachers raise these issues children can become confused or unhappy and traumatized by it."
U.K. society has been steeped in a growing debate on child gender issues over the past year.
John Lewis, a leading U.K. department store, became the first in the nation to remove gender labels from children's clothing, arguing earlier this month that it does not want to "reinforce gender stereotypes."
The move sparked backlash from consumers, politicians, and education experts, however.
McGovern, who's also part of the Campaign for Real Education, warned that some are arguing that there is no difference between boys and girls.
"John Lewis is a reputable and admirable retailer and I have no doubt that getting rid of gender labels is well-intentioned. In isolation, one retailer introducing unisex clothing and labels would not be an issue," McGovern wrote at the time.
"But by following this fashion to go genderless, I fear they are supporting a wider movement which risks confusing children and foists adult worries on to young people," he added.