Unborn Babies Are No More of a Person Than Zombies, Ex-Evangelical Psychologist Argues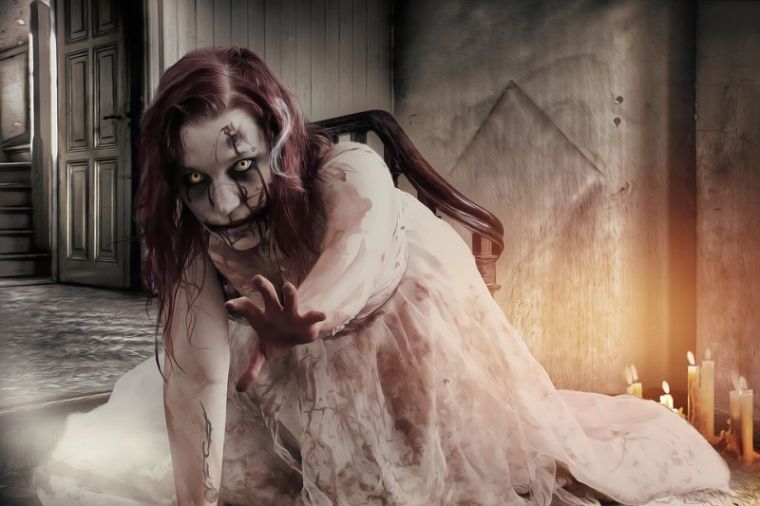 Former evangelical psychologist and author Valerie Tarico, a graduate of the evangelical Wheaton College in Illinois, has claimed that babies who are in danger of being aborted in their mothers' wombs are about as human as zombies in some kind of science fiction movie.
Tarico posted an op-ed to the politically progressive news website AlterNet on Monday arguing that "[r]eligious opposition to abortion is based on a kind of magical thinking much like that in zombie stories."
In the piece titled "What the Unborn and the Undead Have in Common," Tarico makes the argument that just like babies, zombies "look like people even though they aren't."
"Sometimes stories and movies explore personhood by drawing us into the lived experience of mythical creatures who don't look like humans but who share our capacity to think and feel, suffer and love, and cherish conscious life," she wrote. "Zombie stories do the opposite — they take us into a world of creatures that look like us but who lack the qualities of personhood."
Tarico claims that while zombies may have been people at some point and may even have the remnants of human flesh, they operate on instinct alone and are "incapable of doing something different" because they "can't think."
The writer explains that zombies die by the millions in some zombie movies and "we don't really care about how many zombies die."
"In the beginning stages of gestation, a human embryo or fetus has no more qualities of personhood than a zombie — far fewer, in fact, than your average cat or dog," she argued. "The qualities that make a person a person come into existence gradually at the beginnings of life, and sometimes they fade away long before a heart stops beating."
To Tarico, what makes a "person a person" is "having a mind."
In order to have a mind, she says, one needs to have a brain, "which is a lot more complicated to develop and harder to sustain than a mere biological pump made out of cell matrix."
She continued by stating that all mammals, birds, fish and reptiles have hearts but don't necessarily have the brain power that fully-formed humans do. Tarico also argued that it is smart for pro-lifers to focus on the heartbeat in legislation efforts to ban abortion after 20 weeks of gestation.
"A religious person who hates abortion might be appalled by my comparing a zombie and a human fetus, because the emotions the two arouse are so very different," she wrote. "Ironically, though, religious opposition to abortion is based on a kind of magical thinking much like that in zombie stories — the idea that human bodies can be animated by some supernatural force. In the stories that religions tell, this magical force is a soul put into the body by a deity."
She continued by explaining that zombies in traditional stories from Haiti are animated by a soul "trapped in this world by an untimely death" as well as a "bit of voodoo." But in modern zombie stories, the "magical force is more often explained in quasi-scientific terms" such as "electricity" or "biological contagion."
"To oversimplify, our brains have different modules or programs — one for processing information about physical objects, including bodies, and one for processing information about the minds of other sentient beings," she argued. "To some degree, these modules operate independently of each other, and that lets our imaginations run free. We can imagine minds that exist after the death of the brain (think ghosts) or minds that exist in mythical creatures (like talking snakes) or miniature souls in fertilized eggs, or zombies who lack functional brains of their own but are out to eat yours."
Tarico concluded by saying that humans are "creative storytellers" and "things get craziest of all when we decide that magic is real so that our imaginative stories shape human priorities and behavior in the real world."
Tarico, who grew up in a fundamentalist Christian home and has hundreds of articles published by far left-leaning websites such as Huffington Post, Jezebel and Salon, also wrote the 2010 book Trusting Doubt: A Former Evangelical Looks at Old Beliefs in a New Light.
She graduated from Wheaton College, where Billy Graham was also a graduate, before getting her Ph.D. in Counseling Psychology from the University of Iowa. She is the former director of the Children's Behavior and Learning Clinic in Bellevue and served on staff at the Seattle Children's Hospital.
In response to Tarico's op-ed, NewsBusters' Isaac Cross pointed out that a baby's brain is formed by the eighth week of gestation and responds to external stimuli by weeks 14 to 16. Cross notes that Tarico "whimsically passed by the concept of DNA when ridiculing the argument about personhood starting at conception."
"As is scientifically known, the embryo contains a complete set of DNA, distinct from both the father and the mother, which consists of the makeup of a unique person, including his or her brain," Cross wrote. "Though she may try to debunk the heartbeat argument by mentioning that 'all mammals have hearts,' she cannot even attempt to compare a baby's DNA to the 'magical force' of a zombie."
Cross criticized the fact that Tarico "glossed by" the argument that if an "embryo has the ability to think, it should not be aborted."
"Perhaps she did not consider someone in a coma," he wrote. "They are not thinking and only have the potential to think. Does that give anyone the right to kill them?"
Tarico has authored other provocative op-eds in the past including "Why is the Bible So Badly Written?" and "If 'Nothing Fails Like Prayer,' Why Do People Keep at It?"
In 2015, Tarico was given an award by the nation's leading abortion provider, Planned Parenthood, for her op-ed "I am pro-abortion, not just pro-choice: 10 reasons why we must support the procedure and the choice."