US Missionary Arrested After Assaulting Hotel Staff, Using N-Word, Making Death Threats (VIDEO)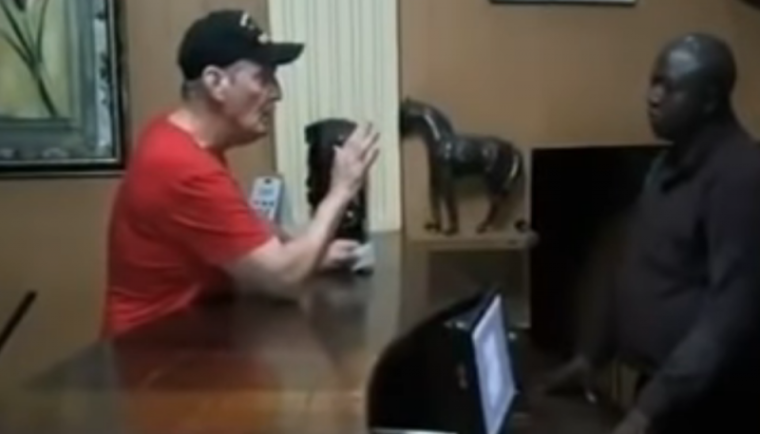 A U.S. Christian missionary from Arizona has been arrested in Uganda after a violent, racist attack on hotel staff, where he threatened to kill one man while saying "you hate Jesus."
Kampala Metropolitan Police reported in a Friday post on Facebook that it has arrested the U.S. citizen, Jimmy L. Taylor, after security cameras showed him punching and cursing at an employee at Grand Imperial Hotel.
"Upon police efforts to effect his arrest Taylor spat on, turned rowdy, uncontrollable and tried to disarm policemen," the police said.
"During the questioning, the American National confessed to having attacked the victim. He claimed an illness caused him to suffer stress that drove him to attack the hotel staff," they added.
"The suspect who claims to be a missionary and an ex U.S. Marine is currently detained at Central Police Station Kampala on charges of assault and malicious damage as investigations are ongoing."
A video of the incident was posted Saturday on YouTube, showing Taylor using the N-word, cursing throughout his rant, swinging at one hotel employee, threatening to kill him, and talking about Jesus at the same time.
"You hate Jesus. You hate yourself. You hate me. You disgrace Jesus," Taylor said.
The missionary claims that he came to "love Uganda," but that "Uganda hates Jesus."
Throughout the attack, Taylor kept making theological statements about how "Jesus died for you" while using racial and derogatory language against the hotel employees.
The exact cause of the missionary's anger is not revealed in the video, though he demands that his room be opened.
At one point he realizes that he is being recorded on camera, to which he responds:
"I'm not gonna tolerate no more. Jesus is not gonna tolerate it ...Yeah, film me."
Taylor's Facebook page has remained active even after his arrest.
"In the dungeon starved of water and food, they gave me a sip of weird water. Convultions and muscle seizures, then they kicked and hit me because I could not stand or walk, laughing all the time at my condition," he posted on Sunday.
The U.S. veteran has said that he has PTSD.
Other posts on his Facebook page also mix teaching from the Bible with profanity.
"Jesus Is separating the chaff. From the Wheat I have many wealthy ( past friends ) who won't even support Christ in me for the true needy," he wrote on Wednesday, before lashing out at them with more profanity.
The page notes that he is "retired," but does not provide any details as to which ministry, if any, Taylor is a part of.
A video of the profanity-filled attack can be watched below: