Video Captured Devin Kelley Methodically Executing Congregants Inside Texas Church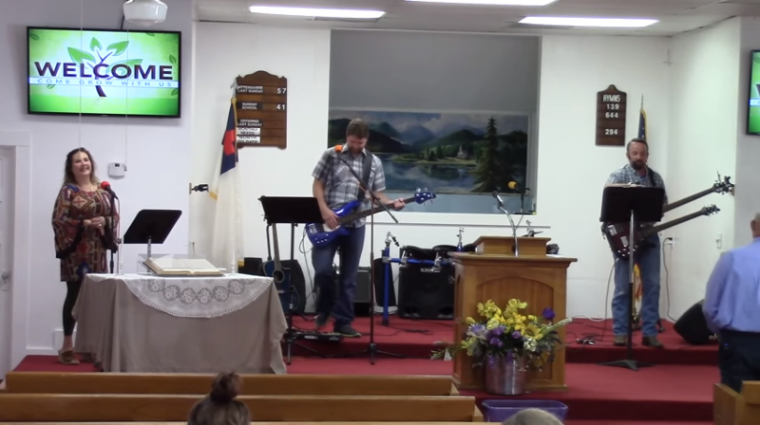 A video of Sunday's massacre of 26 members of the First Baptist Church of Sutherland Springs, Texas, by gunman Devin Kelley, 26, shows him methodically shooting his victims in the head in an episode that lasted for several minutes inside the church's sanctuary, a law enforcement official said Wednesday.
Citing information shared by the unidentified official who was briefed on the investigation, The New York Times said the church's video recorder was on at the time of Kelley's attack and it captured Kelley shooting his victims, which included several young children, execution-style.
First Baptist Church of Sutherland Springs generally records their services and posts the videos online.
State and federal officials have reportedly viewed the footage of Sunday's massacre which is described as lasting about seven minutes.
Kelley began firing his Ruger AR-556 rifle at the church building shortly after the 11 a.m. service began. When he was done 26 people were dead and 20 others suffered serious injuries. At least eight members of one family, including a pregnant mother, were killed.
The Texas Department of Public Safety confirmed Wednesday that the dead included 10 women, seven men, eight children, an unborn child carried by Crystal M. Holcombe who died along with three of her five children. The youngest victim was 1 while the oldest was 77.
Eleven wounded victims remain hospitalized Wednesday, according to statements from Brooke Army Medical Center and University Hospital in San Antonio, said CNN.
Vice President Mike Pence tweeted that he and his wife, Karen, were set to travel to Texas Wednesday to meet privately with victims at Brooke Army Medical Center and get briefed by law enforcement.
He is also expected to speak at an evening prayer vigil at Floresville High School, The Dallas Morning News reported.
"Our goal is very simple," Pence told Fox News. "I just want to assure the families there that they have the support of the American people. They have the prayers of the American people."
Police say Kelley unleashed about 450 rounds of ammunition on the helpless congregation and survivors say the shooter who later killed himself expressed an intention to execute the entire congregation.
Roseanne Solis, one of the survivors of the church massacre, told KSAT 12 that the congregation was singing a new song when Kelley interrupted the praise with gunfire and declared that everyone was going to die.
"I hear firecrackers popping. Ta-ta-ta," she recalled before someone screamed at the church members to take cover.
"Everybody started screaming, yelling. Everyone got down, crawling under wherever they could hide," Solis said. "It was so scary. He was shooting hard."
Kelley was described as especially angry at the children who were unable to stop crying during his attack on the church so he shot them.
Days before the massacre Kelley was working as a security guard at Summit Vacation Resort in New Braunfels and one family who encountered him described him as "not normal," CNN reported.
"He was not normal. He was very weird," Chuck Jackson told CNN affiliate KSAT.
Jackson said Kelley got short with him after he asked whether his two young children could use the swimming pool and he just appeared to be "a guy that just seemed miserable in life."
"He seemed angry. He seemed annoyed by us, and he seemed like he wanted to exert some authority," Jackson's sister, Elizabeth Nitz, added.