'Vikings' Season 5: Ivar and Heahmund Face Off in a Battle of Wits and Mayhem
'Vikings' Season 5: Ivar and Heahmund Face Off in a Battle of Wits and Mayhem
After his first taste of sweet victory, Ivar's (Alex Høgh) bloodlust will only continue to rise in the upcoming fifth season of "Vikings." And even though his brother's death by his hand may set him back for a moment, his taste for death and mayhem will soon be reignited once a worthy opponent crosses his path.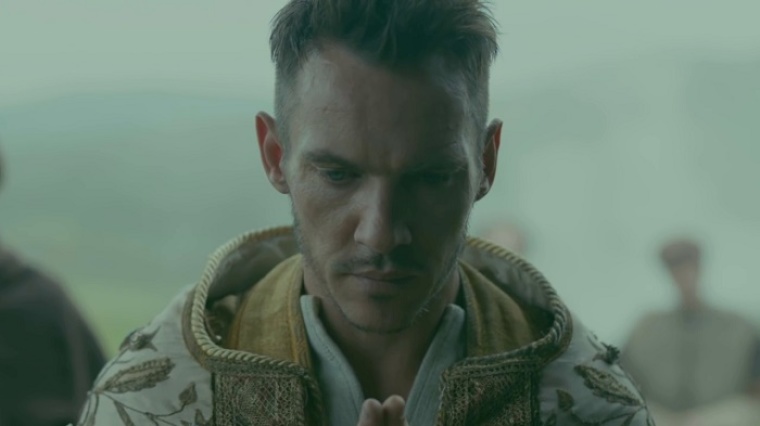 Ivar, who previously led the Great Army to victory with his brilliant battlefield tactics, is said to be the highlight of the next season, wherein he will come face to face with the warrior bishop, Heahmund (Jonathan Rhys Meyers), who is just as smart, conflicted and radical as he is.
In an interview with Rotten Tomatoes following the season 4 finale, series creator Michael Hirst revealed that he had set Heahmund up to serve as a formidable foe for Ivar, such that an encounter between them would be inevitable. He also went on to describe Ivar as "a new, great character" when the show returns for season 5.
"If you thought that Ragnar was great and astonishing, you will certainly see that his son Ivar matches up to him and is also a completely astonishing figure," Hirst said.
In another interview with Variety, Hirst shared that while trying to think of "a big new Saxon hero" with the strength and courage to stand against the Vikings, he came across the warrior bishops, who were the forerunners of the legendary Knights Templar. These bishops were very clever and well-educated. Aside from their religious duties, they were also warriors tasked to take down anyone who stand against their spiritual beliefs.
Heahmund is not the only problem the Vikings are about to face though. In the same interview, Hirst also teased that the late Ecbert's (Linus Roche) deviousness could play a part in the clueless Vikings' downfall. It can be remembered that when Ecbert signed over the lands he promised to give to Ragnar's sons, he was no longer King of Wessex, having previously passed the crown to his son, Aethelwulf (Moe Dunford) before the latter and the rest of Ecbert's family escaped.
When asked if this could possibly come back to cause trouble to the Vikings, Hirst simply said, "That's huge. That will definitely come into play."
"Vikings" will return to History expected for its fifth season later this year.