Want a Successful Marriage? More People at Your Wedding a Good Sign, Study Suggests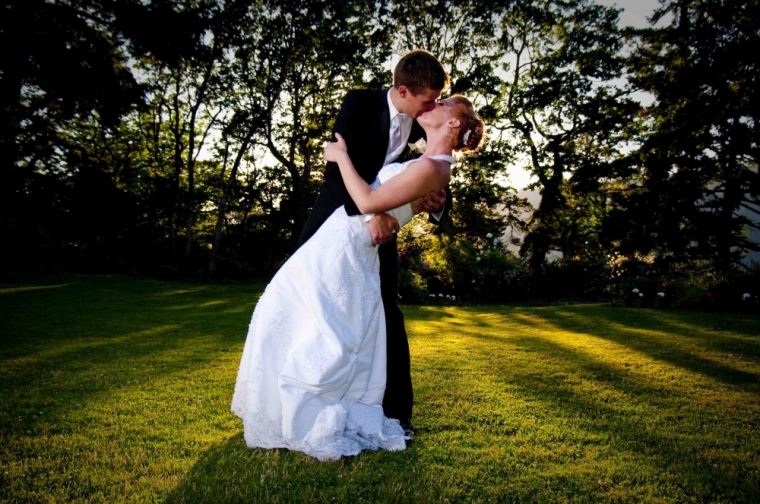 Successful marriages are linked to wedding size and premarital sexual relations, a new study from University of Virginia's National Marriage Project finds.
Those with happy marriages were more likely to have had a large number of guests at their wedding and have had fewer romantic relationships prior to getting married, according to the study, "Before 'I Do:' What Do Premarital Experiences Have to Do with Marital Quality Among Today's Young Adults?" by Galena K. Rhoades, research associate professor of psychology at the University of Denver, and Scott M. Stanley, research professor and co-director of the Center for Marital and Family Studies at the University of Denver.
The researchers speculate that those with prior relationships have difficulties in marriage because they are able to compare their current spouse to previous partners, and devoting oneself to a single spouse may be more difficult after having a lot of experience.
"In most areas, more experience is better. You're a better job candidate with more experience, not less. When it comes to relationship experience, though, we found that having more experience before getting married was associated with lower marital quality," Rhoades explained.
Prior romantic experiences could include sexual encounters or cohabiting partners. Women who had a child from a prior relationship reported lower marital quality, but the same was not true for men.
Among those who lived together before getting married, couples who made a deliberate decision to start living together reported happier marriages than those who "slid" into cohabiting before getting married.
"We believe that one important obstacle to marital happiness is that many people now slide through major relationship transitions — like having sex, moving in together, getting engaged or having a child — that have potentially life-altering consequences," Stanley said.
Those with bigger weddings had happier marriages even after controlling for income and education (since larger weddings are generally more expensive).
Among those with 50 or fewer wedding guests, 31 percent reported a high quality marriage. For those with 51 to 149 guests, that number rose to 37 percent. And for those with 150 or more guests, almost half, 47 percent, reported having a high quality marriage.
The researchers suspect that a large wedding indicates that the newlyweds have a strong network of friends and family that can help them navigate the challenges of marriage.
"In what might be called the 'My Big Fat Greek Wedding' factor, this study finds that couples who have larger wedding parties are more likely to report high-quality marriages," said W. Bradford Wilcox, director of the National Marriage Project and a professor of sociology at the University of Virginia. "One possibility here is that couples with larger networks of friends and family may have more help, and encouragement, in navigating the challenges of married life. Note, however, this finding is not about spending lots of money on a wedding party, it's about having a good number of friends and family in your corner."
The data is from the Relationship Development Study, which is funded by the National Institute of Child Health and Human Development. This longitudinal study interviewed 1,000 Americans 11 different times beginning in 2007 and 2008. All of them were unmarried and between the ages of 18 and 34. The NMP study looked at the 418 of them that got married over the course of the study.
Based upon the study, Stanley had a word of advice to any single person who would like to marry some day: "Remember that what you do before you say 'I do' may shape your odds of forging a successful marital future."