Wesleyan University to Spend $220K Per Year on Queer, Transgender Student Center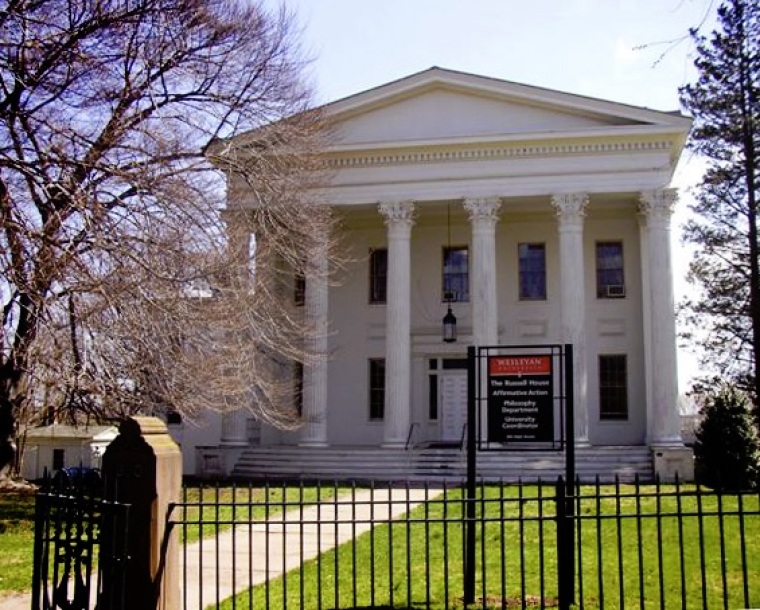 Wesleyan University in Connecticut is moving forward with plans to use university funds to create a resource center that will promote LGBT rights, among other social justice causes.
Michael Roth, president of the private institution founded in 1831, updated the college community last month about the school's plans to open a multicultural resource center, which was demanded by hundreds of students who campaigned for a number of changes to be made to address "discrimination and lack of equity on campus" after an op-ed in the school newspaper that was critical of Black Lives Matter had upset some students.
Roth explained that the center will be housed in a building that is currently being used as the Shapiro Creative Writing Center. Additionally, the school will begin searching for a director of the resource center.
According to a proposal for the Equity and Inclusion Resource Center drawn up by the equity and inclusion steering committee, the school will spend about $33,000 to renovate the Shapiro building to accommodate the center. The College Fix reports that the proposal estimates that operating the center will cost the school about $220,000 per year.
The proposal calls for the center to be split up into four different sub centers.
"The four sub-centers will serve students of color, first-generation and low-income students, queer and trans* students, and female-identifying students," the proposal reads. "The center will work closely with individuals, groups, and student-staff, who cultivate intersectional work and spaces on campus, providing avenues for the engagement of others who have an interest in social justice. The space will operate as a central location where students, faculty, and staff can engage in dialogue, academic enrichment, healing, organization, and solidarity."
The sub-center for queer and trans students, according to the proposal, would hold workshops designed to "encourage activism and participation" within the queer and trans community and its allies. 
In his statement to the Wesleyan University community, Roth thanked the steering committee for its vision and stated that the resource center "will help to meet the needs of students who are most vulnerable, maintain awareness of matters related to intolerance and inaccessibility, and empower collective work to address root issues of injustice and inequity."
The proposal calls for the hiring of two full-time staff members — a director and associate director — and the creation of an advisory council that consists of two tenured faculty members, two alumnae/i representatives, two staff members — one from the Office of Student Affairs and one from the Office for Equity and Inclusion — and five students to represent each sub-center plus a [student association] representative.
The school's plan to build a center for "inclusion" and "equity" comes as Wesleyan University was rated by the Foundation for Individual Rights in Education as one of the 10 worst colleges for free speech in the United States in 2016.
The school made headlines in 2015 about how its student government association voted to defund the campus newspaper because it dared to publish an op-ed on Black Lives Matter and race relations that many in the campus community disagreed with or felt offended by.
Wesleyan student Bryan Stascavage, who wrote the highly disputed op-ed on Black Lives Matter in The Wesleyan Argus, said in an interview with The College Fix that even though this new center calls for "inclusion," "tolerance" and "equity," conservatives students are only tolerated if they keep quiet.
Stascavage asserted that the creation of the center is not a new embrace of left-leaning social justice causes at the school, adding that many professors have already incorporated "social justice theory" into their classes.
He believes that the new center will be nothing more than a "Wesleyan-run student society."
"I personally will not have use for the center, but I am only one vote," Stascavage said. "And if they do help students, then I think it is money well spent. If it is a waste of money, then that will become apparent soon enough."