Who Is Nigel Farage? 5 Things to Know About the Man Who Led Brexit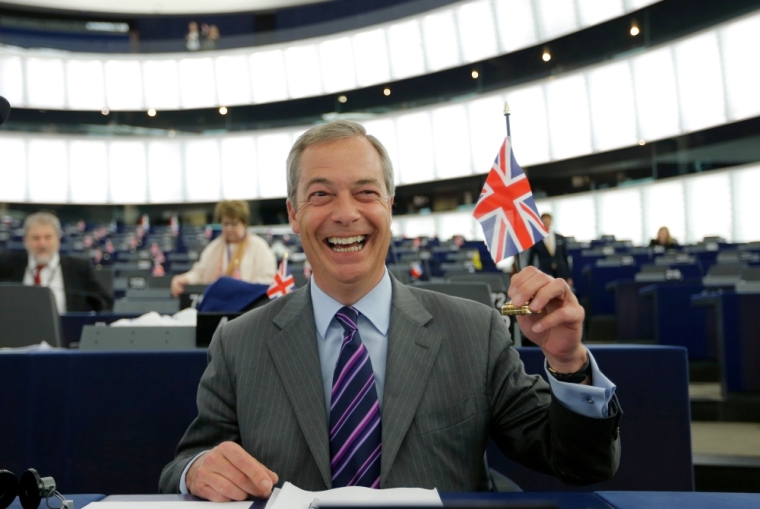 The United Kingdom's referendum to leave the European Union was a global shocker, as more than 17 million people voted to leave the European bureaucracy.
Commonly called "Brexit," the fallout to the vote was immediate as Prime Minister David Cameron announced his resignation and the succession of a new leader by September.
At the heart of the successful Brexit movement was one man: Nigel Farage. The 52-year-old leader of the UK Independence Party is considered the champion of the effort to leave the EU.
Yet who is Farage? Below are five things about the leader of the Brexit movement that might not be widely known.
1. A Troubled Background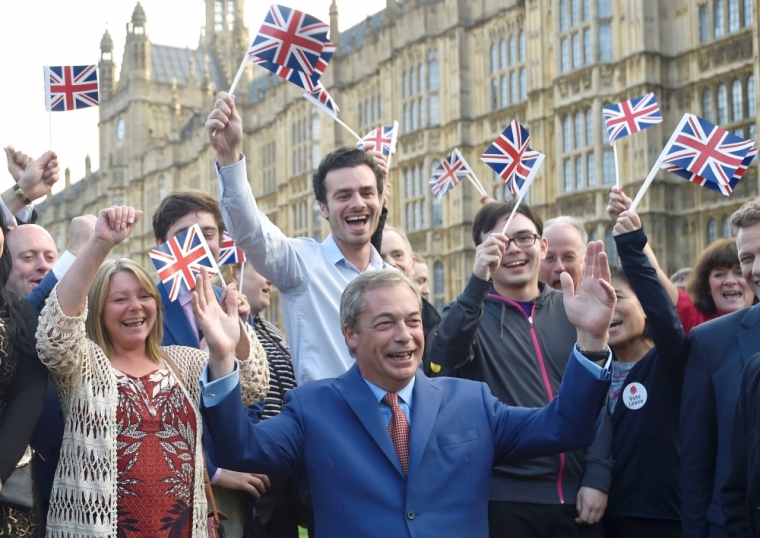 While belonging to a wealthy English family, Farage has weathered a series of tribulations from his childhood to his young adult years.
"His father was a stockbroker and an alcoholic and his parents divorced when he was 5," noted news.com.au.
"He has survived a string of misfortunes — a serious car accident at age 21 and testicular cancer in his 20s as well as a plane crash."
2. A Longstanding Hostility Toward the EU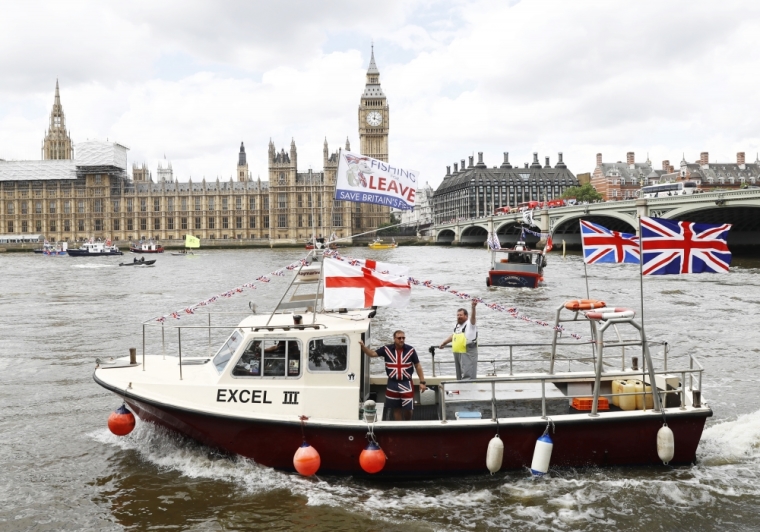 When Farage entered British politics, he was originally a member of the Conservative Party. That would change in 1993.
The Conservative Party government of the U.K. signed the Maastricht Treaty in 1992. This agreement effectively created the European Union.
Farage went on to help found the UK Independence Party in 1993. Commonly called UKIP for short, it took many years for them to become what the BBC dubbed "a political force."
"For much of its life UKIP has been seen as attracting Tories unhappy with the party, especially the Conservatives' move towards the centre under David Cameron and the current coalition government," noted the BBC in 2014.
"There have also been more recent signs of gains from Labour, with UKIP seeming to get support from the same sort of anti-Westminster, anti-politics vote as Alex Salmond's Yes campaign in the recent Scottish referendum."
In the 2015 election, UKIP garnered 3.8 million votes, becoming the third largest political party behind Labour and the Conservative Party, but only got one seat in Parliament. The Scottish Nationalist Party got 56 seats even though it only got 1.4 million votes.
3. A Man of Vices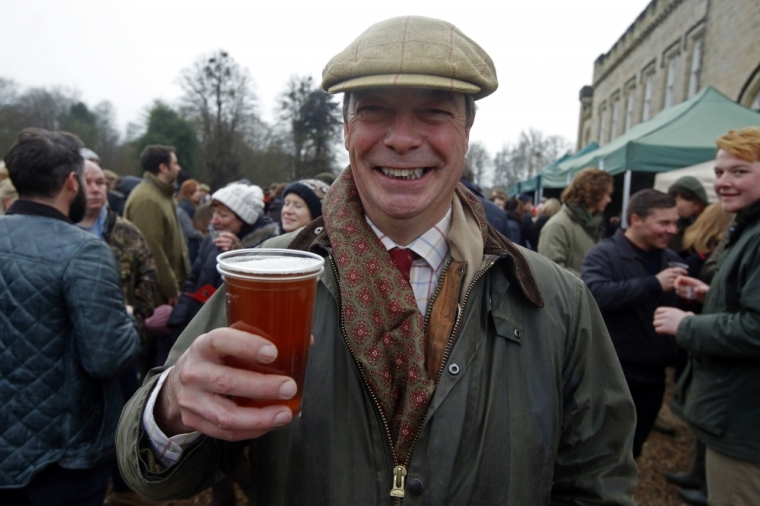 Farage does not only have a reputation for championing the U.K's exit from the EU. According to British media, he has a wild side.
Aside from an alleged affair, Farage is commonly photographed with a beer in his hand, which is part of his self-crafted reputation as an everyman.
The Daily Telegraph interviewed Farage's second wife in 2014. She told them that she expressed concern over his lifestyle, stating that she felt he "drinks and smokes too much."
"He doesn't get a lot of sleep, he doesn't get a lot of rest, he lives on adrenaline a lot, he doesn't eat regular meals, now I am beginning to sound like his mother, and he smokes and he drinks too much," she said.
"But if you have that sort of lifestyle I think it is what keeps him going, it keeps the adrenaline going. … There is not much time for a family life – but we watch him on the telly when we want to see him."
4. His First Wife Was Irish, His Secon Wife Is German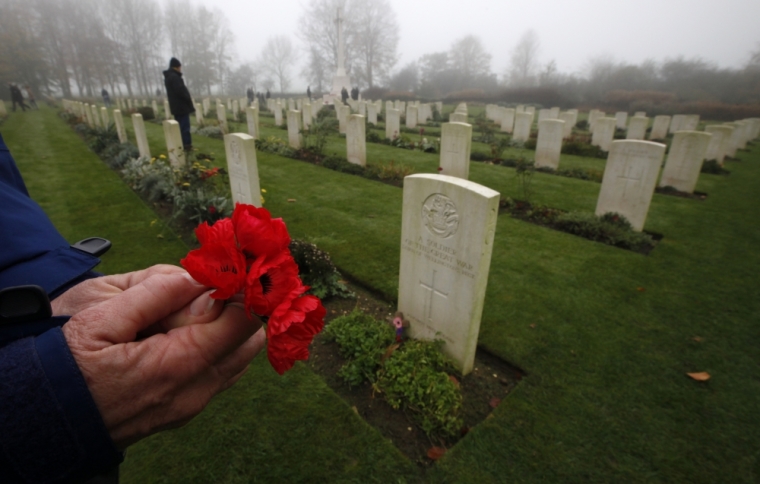 The twice-married Farage tied the knot both times with immigrant spouses. His first wife, Gráinne Hayes, was Irish and his current wife, Kirsten Farage, is a German national. He has four children, two per spouse.
Farage is also a World War I history buff and this year will been joined by LBC radio host Nick Ferrari at the site of the Battle of the Somme for the 100 year anniversary of one of the bloodiest battles in the war where as many as eight men were killed per second, 20,000 on the first day. This was the single deadliest day in British military history.
5. Not Religious, but Supports Christian Values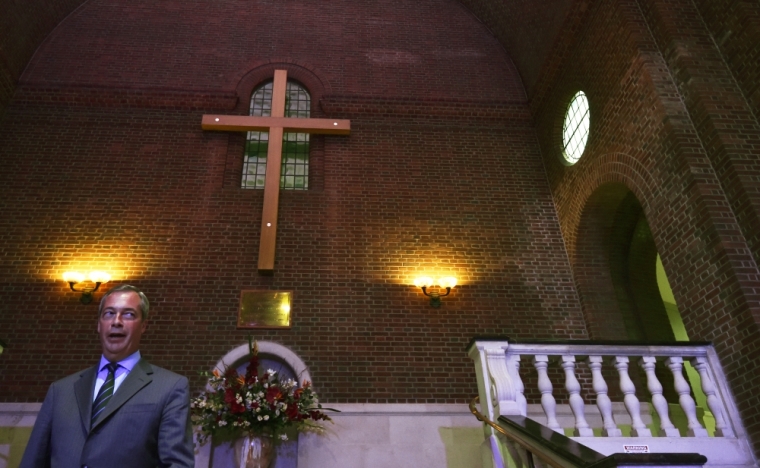 Farage was raised as an Anglican in the Church of England, of which he is still a member. While he is reported to have said he does not consider himself to be religious, he does tie the success of the U.K. to its longstanding ties to the Christian faith.
In a December 2015 column published by the Mirror, Farage argued that Christmas should always be considered a "Christian festival."
"That means that whilst we have absolute respect for people of all religions from all over the world, regardless of whether they agree or support our faith, we as a country must be up standing and defend who we are," wrote Farage.
"We are a Christian country with a Christian constitution and a Christian monarch. Whilst I would not ever present myself as being a person of deep religious conviction I absolutely believe in Christian values that have made this country great."