Why Has Turkey Imprisoned US Pastor on Terror Charges Without Evidence?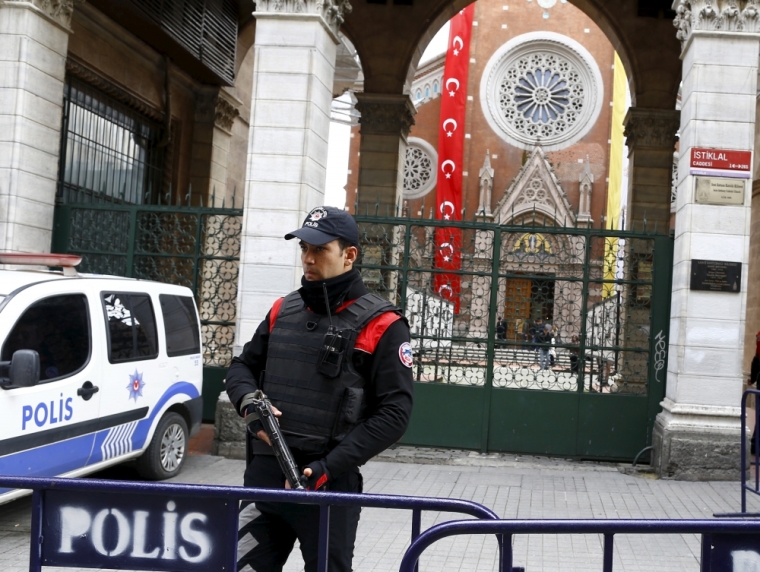 The Turkish government's refusal to explain why it's imprisoned American Pastor Andrew Brunson, who served the country's people for 23 years before being arrested last year, has left the pastor's family in a state of shock and confusion, the American Center for Law and Justice has said.
Although Turkish authorities have charged Brunson with having links to a terror organization, the ACLJ said no evidence has been provided to support their claim. What is more, the pastor's case has been sealed, leaving his Turkish attorney with no way of preparing a defense.
"Really, the only thing we can point to is the attempted coup last July and President [Recep Tayyip] Erdogan's need to gather up anyone who he might potentially consider to be a threat. Other than that, there is nothing," ACLJ Senior Counsel CeCe Heil told The Christian Post in a phone interview on Monday about why Brunson has been targeted.
"They have provided no evidence. The case has been sealed," Heil added, noting that the Turkish attorney "does not have access to anything."
Brunson has spent more than 125 days in a Turkish prison, having missed Thanksgiving, Christmas, and his birthday locked away among 19 prisoners in a 10-person cell, the conservative law group said in an update last week.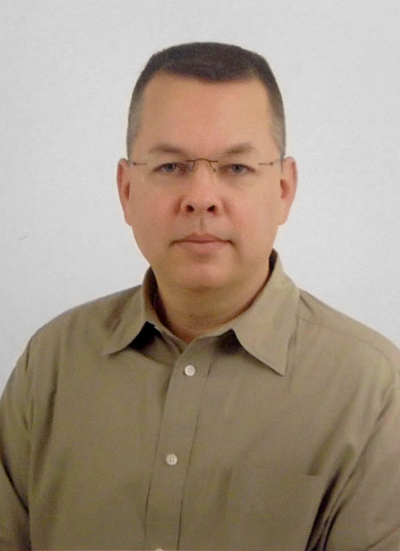 Brunson, who led a Protestant church in Izmir, was arrested alongside his wife, Norine, back in October, when they were summoned to discuss the renewal of their visas. Norine was released two weeks later, but the pastor continues to be held over the terror charges.
Heil noted that the ACLJ hasn't had direct contact with the pastor during his incarceration.
Brunson's daughter, Jacqueline, an 18-year-old college student in North Carolina, wasn't available to speak with CP for this report, though the ACLJ explained that she has already had to postpone her wedding as she waits for her father to be released.
"I know that they are shocked," Heil told CP about Brunson's wife and children who are all back home in the United States, adding that the mystery of why their father is being held hostage by Turkish authorities has left them "shocked and confused."
The pastor's daughter said in a previous statement last year: "I grew up in Turkey and saw firsthand how much he loves Turkey and the Turkish people. He has exhibited nothing but love, mercy and grace during his time there."
The otherwise strong diplomatic relations between the U.S. and Turkey compound the case.
As The Hill and other publications have highlighted, the two countries have "enjoyed a fruitful, bilateral relationship" for over 50 years, and have co-chaired the Global Counterterrorism Forum to fight the rise of extremism, along with other joint initiatives focused on peace and security.
"Turkey is a NATO alley. They typically pride themselves in being more focused on religious freedom, and so it's very surprising that they will have arrested Pastor Brunson and provided no evidence," Heil said, noting that initially the pastor wasn't even allowed access to an attorney or to any U.S. consular officials.
The ACLJ's European affiliate, the European Centre for Law & Justice, has submitted a written statement to the United Nations Human Rights Council, where the organization urges the U.N. to pressure Turkey to release the pastor and allow him to return home to his family.
A bipartisan letter to Turkey from 37 U.S. Senators, led by the Chairman and Ranking Member of the Senate Foreign Relations Committee and the Chairman and Ranking Member of the House Foreign Affairs Committee, further focused on the close ties between the two countries, and called for Brunson's release.
The ACLJ has also sent a letter of its own to Secretary of State Rex Tillerson, expanding on the broader issue of Christian persecution in the region.
"Last year, following a failed military coup, Turkey began a crackdown that has disappointingly swept up innocent religious minorities — especially Christians — in an ever-widening dragnet," the letter said, arguing that Brunson has been caught up in that dragnet.
"Christians and other religious minorities are now increasingly the targets of detention and deportation, and are unreasonably subjected to other governmental regulation simply because of their faith."
Despite all these efforts, Turkey is refusing to provide any evidence for the charges against the pastor, Heil said.
"We have been working with the State Department from the beginning, and of course there has been an election and a transition. We just want to make sure that Secretary Tillerson is updated on the latest information," surrounding the pastor's case, the ACLJ Senior Counsel continued.
Heil also shared hopes that President Donald Trump's administration "will get involved and engaged" in the case.
She said that the Turkish attorney is preparing an appeal over the case, and called for international advocacy efforts to continue pushing for Brunson's release.
An ACLJ petition calling for the pastor's freedom has so far received over 211,000 signatures, and Heil urged people to continue signing it and voicing their concern and support for the pastor, whose future remains uncertain.