WikiLeaks Scandal: After Hillary Clinton Confidantes Mock Catholics, Evangelicals, Letter Circulating Among Christian Leaders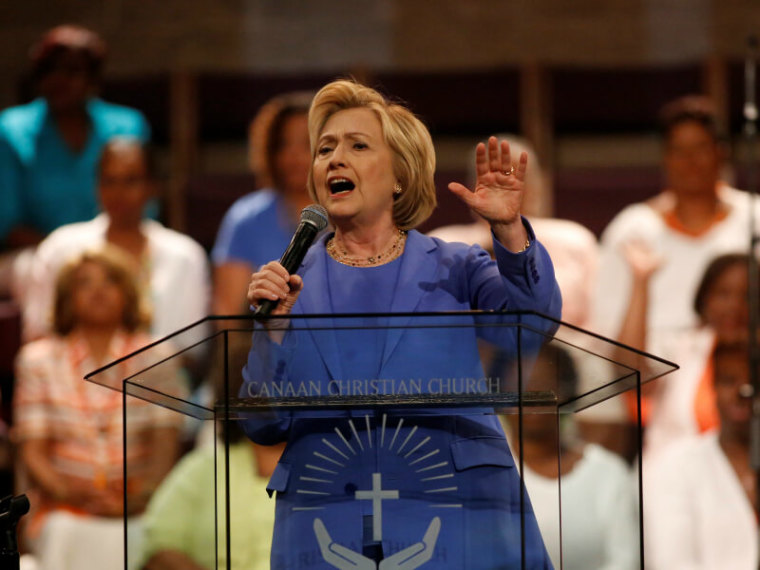 A letter is being circulated among Catholic and Evangelical Christian leaders demanding Democratic presidential nominee Hillary Clinton immediately apologize for high-level campaign staffers' anti-Christian bigotry as revealed by a WikiLeaks email Tuesday.
"As Christian leaders, Catholic and Evangelical, we collectively express our outrage at the demeaning and troubling rhetoric used by those within Clinton campaign – and those associated with the campaign – to describe our communities," the letter reads in an advanced copy obtained by The Christian Post.
The statement points to fresh emails released by WikiLeaks this week in which Clinton's campaign communications director Jennifer Palmieri and Center for American Progress fellow John Halpin mocked conservative Catholicism as an "amazing bastardization of the faith." News Corp CEO Rupert Murdoch and Wall Street Journal managing editor Robert Thomson are also mocked for being Catholic.
"Ken Auletta's latest piece on Murdoch in the New Yorker starts off with the aside that both Murdoch and Robert Thompson, managing editor of the WSJ, are raising their kids Catholic. Friggin' Murdoch baptized his kids in Jordan where John the Baptist baptized Jesus," Halpin wrote in a 2011 missive to Podesta and Palmieri.
In response to the leaked email, the statement declared: "Recently released emails clearly ridicule, demean and smear Roman Catholics and Evangelicals. It is especially alarming that the Chairman of the Clinton Campaign, John Podesta, was copied on these emails between Jennifer Palmieri, now director of communications for the Clinton campaign, and a fellow at Podesta's Center for American Progress. Podesta's refusal to raise any objection makes him equally party to this bigotry. It is inexcusable. It is shameful. It is un-American."
The statement further noted that despite the significant theological differences between Catholics and Evangelicals they are united in their outrage at the Clinton campaign and called for the Democratic nominee to "immediately apologize."
"Historically, Evangelicals and Catholics have had significant theological differences, dating back to the Protestant Reformation. In spite of those differences there has been a mutual respect for one another and an ability to work together on important issues of mutual concern," the statement said.
"The WikiLeaks emails reveal a contempt for all conservative Christians, and we are – Catholic and Evangelical – united in our outrage and united in our call for Mrs. Clinton to immediately apologize for the Christophobic behavior of her associates," it ended.
The behavior of the Clinton campaign appears to reflect the attitude of a small, but elite group of Americans seen as Christianophobes who demonstrate signs of anti-Christian hostility highlighted by sociologists David Williamson and George Yancey in their new book, So Many Christians, So Few Lions: Is There Christianophobia in the United States?
Christianophobes, says Yancey, are mostly white, wealthy, well-educated and non-religious.
"The general image they have of Christians is that they are a backward, non-critical thinking, child-like people who do not like science and want to interfere with the lives of everyone else," Yancey explained in an earlier interview with CP.
"But even worse, they see ordinary Christians as having been manipulated by evil Christian leaders and will vote in whatever way those leaders want. They believe that those leaders are trying to set up a theocracy to force everybody to accept their Christian beliefs. So, for some with Christianophobia, this is a struggle for our society and our ability to move toward a progressive society. Christians are often seen as the great evil force that blocks our society from achieving this progressive paradise," he added.