Winter Olympics 2014 Ladies Figure Skating: Yuna Kim vs Gracie Gold, Julia Lipnitskaia and Ashley Wagner (NBC Schedule, Sochi Start Time)
The Sochi Winter Olympics 2014 figure skating finals take place this week, and millions across the globe are expected to tune in to see a major battle between the most talented skaters in the world. This year's favorite, Yuna Kim from South Korea, has taken an early lead, putting on a performance in the Short Program that places her in the gold medal position. Meanwhile, 15-year-old Russian teen sensation Julia Lipnitskaia suffered a fall in her routine on Wednesday and is just behind the leading pack. Team USA's favorites, Gracie Gold and Ashley Wagner, are placed 4th and 6th respectively, and both will be hoping to do well in Thursday's Free Skate to get on the podium.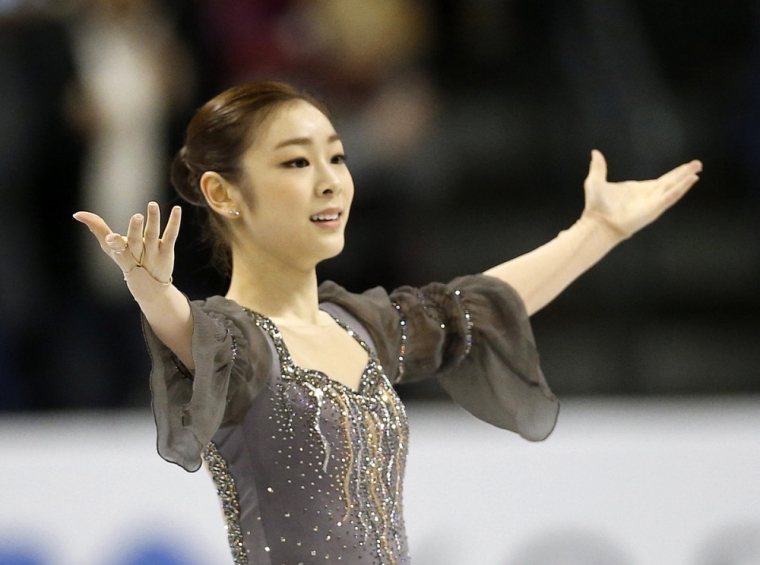 Defending champ, Yuna Kim, has been the picture of focus and concentration this week as she has been seen practicing her routine at the Iceberg Skating Palace in Sochi. Kim was seen performing numerous triple lutz jumps in practice, some in combination with the triple toe loop. She also successfully attempted all her other jumps and ran through a majority of her short program this week, and the hard work paid off as she performed her Short program to "Send in the Clowns" on Wednesday, pulling off a near flawless performance and setting the pace for the competition.
Many had been touting 15-year-old Russian Julia Lipnitskaia as Kim's nearest challenger, however, she suffered a rare fall on Wednesday, and a visibly disappointed Lipnitskaia will now have to pull out an amazing performance and probably hope for her rivals ahead of her to fail in the long program.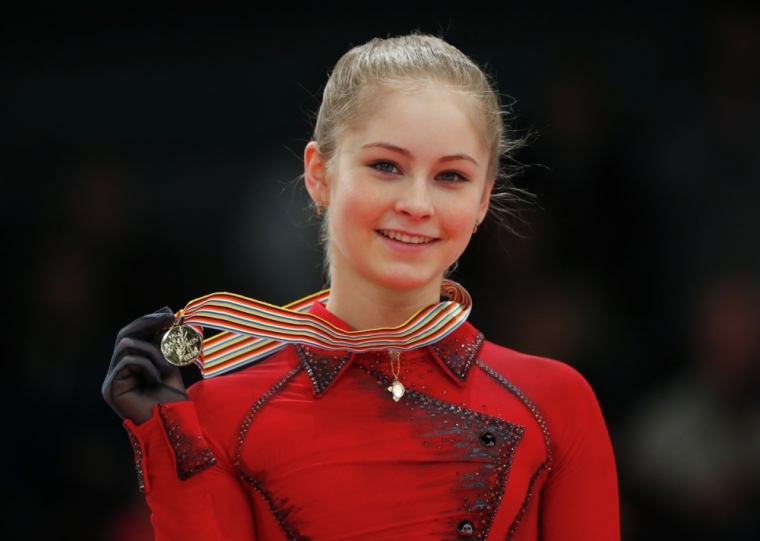 However, Kim has not allowed herself to be distracted by her competition, and has told reporters that she will simply try her best and try to continue the good work she's recently accomplished on her routines in South Korea.
Kim said, "I am not trying my best because it is the Olympics. I try my best always. The most important thing about today's practice was getting used to the ice and continuing what I did in Korea."
The current title holder also said recently: "Many people talk about winning two straight gold medals, but I'm not focusing on defending the title. I just hope to do everything I've prepared to do. As long as I can do that, I think the results will follow and I should be able to end my career without regrets,"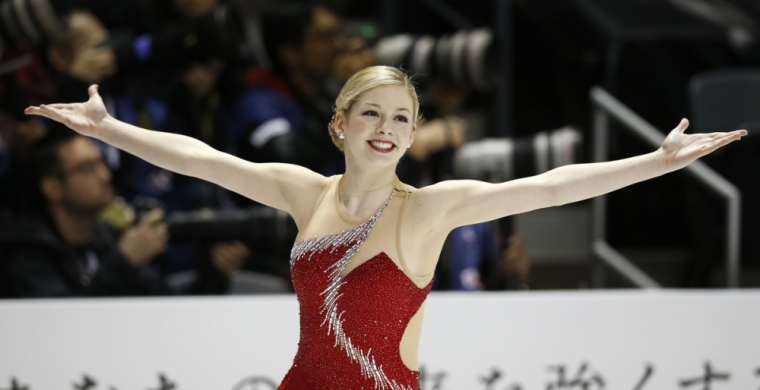 Of course, Team USA, will be cheering on Ashley Wagner and Gracie Gold. Gold put on an excellent if slightly nervous performance on Wednesday in the Short Program. The young American performed some extremely tough combinations and jumps, and although there were slight signs of wobbles, she held her nerve and lies in 4th place, just outside the podium places going into Thursday's final program.
Wagner also put on a solid performance, but lags slightly further behind in 6th place going into the Free Skate.
They will likely have to give well above their personal best performances to date to defeat the Yuna Kim today.
MORE: READ HOW GRACIE GOLD'S TWIN SISTER, CARLY GOLD, HAS BEEN SUPPORTING HER AHEAD OF THE WINTER OLYMPICS 2014 IN SOCHI
RESULTS: FULL LIST OF RESULTS AND SCORES FROM LADIES' FIGURE SKATING SHORT PROGRAM AT SOCHI WINTER OLYMPICS 2014 - CLICK HERE
The Ladies Free Skating at the Winter Olympics 2014 will start on Thursday, Feb. 20, 2014 at 10 a.m. ET.