Woman Who Claims Former Mormon Missionary Leader Raped Her Files Lawsuit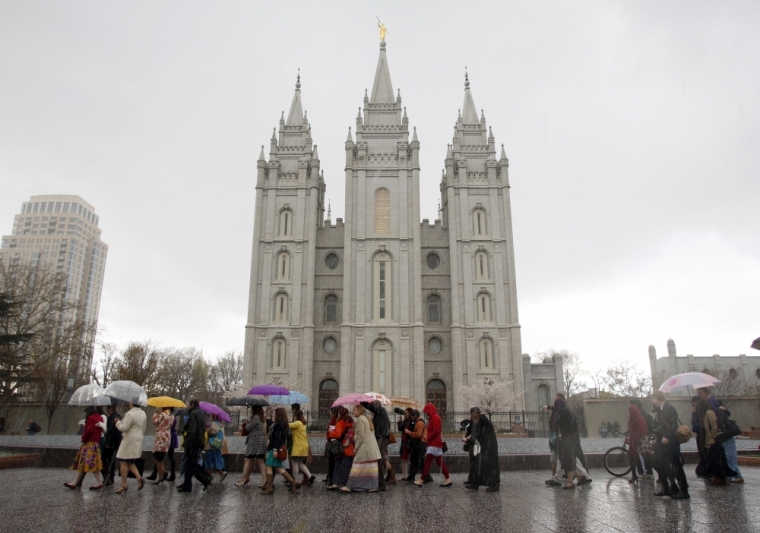 McKenna Denson, a woman who anonymously accused Joseph Bishop, former leader of The Church of Jesus Christ of Latter-day Saints' Missionary Training Center, of sexual assault last month has filed a federal lawsuit naming the LDS Church and Bishop as defendants.
Denson, 55, of Pueblo, Colorado, alleges she was sexually assaulted by Bishop, 85, of Chandler, Arizona, while she was a missionary at the MTC in 1984, Deseret News said.
In addition to suing the LDS Church and Bishop for sexual assault and battery Denson also charges negligent and intentional infliction of emotional distress, fraud, fraudulent nondisclosure and fraudulent concealment.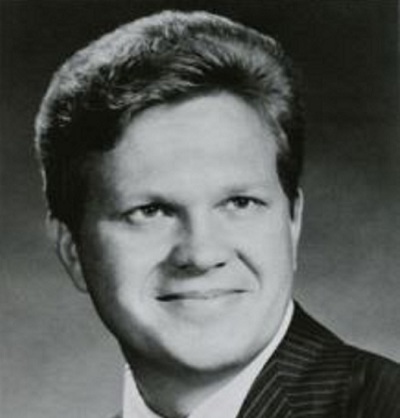 She is seeking a jury trial for damages for loss of earnings as well as medical and legal expenses. The lawsuit also wants a jury to direct the church to change its policies.
Her attorney, Craig Vernon told Deseret News that she had planned a press conference for Thursday morning.
The lawsuit, also highlighted by Fox13, alleges that Bishop who confessed to Denson that he struggled with sexual addiction, engaged in sexual misconduct while serving the church in Florida and during his time as Weber State University's president in the 1970s.
"In an epic institutional betrayal of trust, just the opposite occurred; Bishop was called to be the President of the MTC in Provo, Utah. There, instead of having access to hundreds of young missionaries, the Church elevated him to a position of power over thousands of young women who were training to be missionaries," Denson's attorney, Craig Vernon, wrote in the lawsuit.
In a recording released by Mormon Leaks last month, McKenna confronts Bishop about what he allegedly did to her around the 40:40 mark.
"I have struggled for 33 years with what you did to me," she told him.
She said she was sexually assaulted by Bishop and she reported him to higher-ups and nothing was done. He explained however that he repented of all his sins and apologized.
"What you did to me destroyed my faith and testimony in Christian leaders and the church," she said.
"Wow," Bishop replied.
She then asked him if he remembered a room in the basement and he replied, "yes."
After noting that he did not recall a few other details he was asked if he remembered tearing the woman's blouse and ripping the back of her skirt in an attempted rape. She said she escaped being raped because Bishop did not have a full erection.
In the recording, Bishop acknowledged his sex addiction but said he did not remember trying to rape her.
"I don't know how the Lord was so forgiving, that I had an addiction," he said.
"I kept fighting it, I kept trying to pray and this and that and everything else to get over it. I now feel healed in the sense that I am not tempted," he said.
He noted that he tries not to put himself in a position where he'll have trouble with temptation. He also confessed to engaging in other sexual misconduct including being in a hot tub with a young girl who was not his wife with other Mormon leaders.
"I have struggled my whole life with this very issue (sex addiction). I used to say to myself all the time, I'm a hypocrite," he said.
Police reports released under public records requests cited by Fox13 detail Denson's allegations against Bishop and shows that very little was done about it.
Brigham Young University police were contacted in November 2017 to investigate the sexual assault and Bishop said he only asked Denson to show him her breasts.
"Joseph told us that he did go to his small MTC preparation room in the cafeteria area with [name redacted]. Then while talking to her he asked her to show him her breasts which she did. When asked to explain why his account about the rape was different that hers, he said he either can't remember it or that [name redacted] was exaggerating her account," the report said.
Deputy Utah County Attorney David Sturgill said he would have pursued a criminal case against Bishop but the statute of limitations had expired.
"I have no reason to doubt the victim's disclosure, and would have likely prosecuted Mr. Bishop, but for the expiration of the statute of limitations," he said.
Utah therapist Julie de Azevedo Hanks told The Salt Lake Tribune that some Mormon victims don't speak about abuse they suffered at the hands of clergy "because it is often viewed as an attack on the church."
"Many victims hate that they were abused, but dearly love the LDS Church and its teachings," she said.
She noted however that the church lacked systems in place to protect victims of clergy abuse.
"It takes incredible courage to come forward. Because victims know that they might not be believed and that they may not find an advocate in their bishop, or others in the church community, they may remain quiet," Hanks said.