Woman Who Killed Self, Entire Family Was Shunned by Jehovah's Witnesses for Sending Kids to College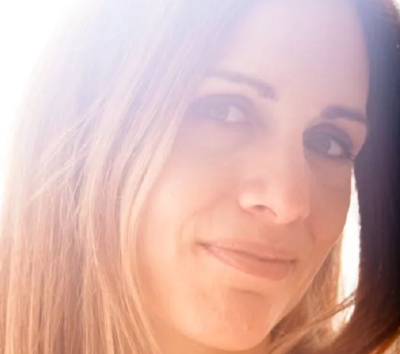 A Michigan woman who fatally shot her husband, their two adult children, then turned the gun on herself in their home on Friday was driven to the point of no-return because she was shunned by her local Jehovah's Witness Kingdom Hall after she decided she wanted her children to attend college, her friend says.
Keego Harbor Police said in a statement cited by the Detroit Free Press that officers arrived at the residence of the woman, Lauren Stewart, 45, and her husband, Daniel Stuart, on the 2300 block of Cass Lake Road in the central Oakland County city at about 8:10 a.m. Friday and found them dead along with their two children, Steven, 27, and Bethany, 24. The family dog was also slain, according to The Detroit News.
Police say they also found a note that would explain why Lauren killed herself and her family but declined to discuss its contents.
In a video posted to YouTube on Sunday, family friend and former Jehovah's Witness Joyce Taylor explained that the family were once devout members of a local branch of the group until about five years ago when they were subjected to a drastic process known as shunning because they chose to send their children to college.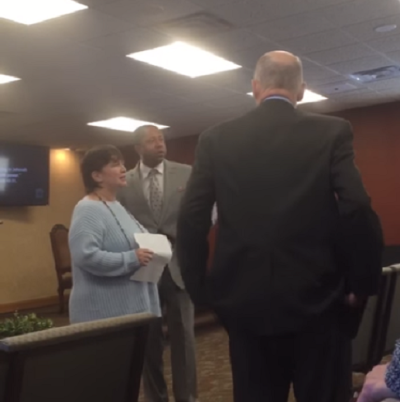 "Two days ago Dan and Lauren Stuart died. Four people died as a result of the shunning process. Five years ago all of you pulled your support from this small family," Taylor said stoically to members of the Union Lake Kingdom Hall in Michigan where the family were once members. Congregants tried to get her to be quiet but she kept talking.
"The only support they had was you people. You shunned them FOR WHAT!" she screamed. "Cause they wanted to raise their children as they saw fit. Jesus said the same as you did to the least of them you did it to me. Let that sink in. Do any of you realize just how fragile the human psyche is? I hope in your prayers today, you will find it in your heart to ask forgiveness for what you guys did. This is TERRIBLE," she ended as she stepped down from a chair she had climbed on to address the group. She then insisted to the men around her "do not touch me" as she left.
Taylor further told the Detroit Free Press that the Stuarts left the religion because of "doctrinal and social issues." She and several other former Jehovah's Witnesses told the Detroit Free Press that when someone leaves the religion, shunning forbids anyone, even parents, from speaking to those who leave.
"She worshiped Danny. Danny worshiped her. They were like hand in glove. But she was very concerned about Dan. He was prone to depression and she was always worried about him," Taylor said. "She was in emotional distress ... she felt alone. I was her lifeline."
The Christian Post contacted the Jehovah's Witness head office in New York on Tuesday to discuss the allegations and a communications assistant said he was not authorized to answer questions about the organization. Instead, he recommended emailing questions for consideration by the organization's leaders.
On its website, Jehovah's Witness explains that while they do not shun former members who no longer preach to others if someone has been "disfellowshipped" they will be shunned.
"We do not automatically disfellowship someone who commits a serious sin. If, however, a baptized witness makes a practice of breaking the Bible's moral code and does not repent, he or she will be shunned or disfellowshipped. The Bible clearly states: 'Remove the wicked man from among yourselves,' 1 Corinthians 5:13," the group explained.
Pew Research data shows that only 9 percent of Jehovah's Witnesses get undergraduate degrees. A figure well below the national average of 30.4 percent and the lowest of any faith group, NPR notes in a report that suggests the likely reason for the trend is the religion's official warnings against college.
Anthony Morris III, a member of the governing body of Jehovah's Witness, warns against secular higher education because it's deemed spiritually dangerous. He tells parents that "the most intelligent and eloquent professors will be trying to reshape the thinking of your child, and their influence can be tremendous." He also argues that continual association with non-believers in an academic setting can "erode thinking and convictions." Secular higher education is also seen as a waste of time.
Taylor told the Detroit Free Press that Lauren and her husband just wanted their children to go to college. Daniel was a data solutions architect for the University of Michigan's Center for Integrative Research in Critical Care. When Lauren left Jehovah's Witness she tried making a new life for herself as a model and a part-time personal trainer. She also cleaned houses.
"All they wanted to do was raise their family the way they wanted to," Taylor told the Free Press.
The decision, she said, caused the Stuarts to be ostracized by their parents and everyone in the Jehovah's Witness community.
"They were shunned every way possible. If Lauren went to the grocery store, they didn't look her in the eye," Taylor said. "When you are raised a Jehovah's Witness, they choose your friends. They choose who you associate with. And if you go against that, they will disfellowship you, or shun you."
The Stuarts' son, Steven, excelled in computers, just like his father while their daughter, Bethany, was a talented artist and graphic designer.
Neighbors John and Jackie Tristani told The Detroit News that they awoke Friday to learn police were outside the Stuarts' home.
"My son said police were repeatedly calling out 'Lauren, come outside,'" John Tristani said. "When she didn't respond they (police) went inside. A few minutes later, they came back outside, shaking their heads."
The Tristanis, said they knew Lauren Stuart as a "hard-working" neighbor who regularly worked in her yard and remodeled the family home largely on her own.
"She would often come over and borrow tools — a saw, a pickaxe — whatever," said John Tristani. "She was always doing something."
And even though she was no longer attending the Kingdom Hall, it appears Lauren Stewart never stopped being a witness.
A few years ago, in one of their first meetings with the Tristanis, Lauren Stuart attempted to "recruit" them into the Jehovah's Witness faith.
"I said we were Catholics and weren't interested," John Tristani said. "She accepted the answer and it was the end of that."