World's Most Populous Muslim Nation Declares ISIS Support Illegal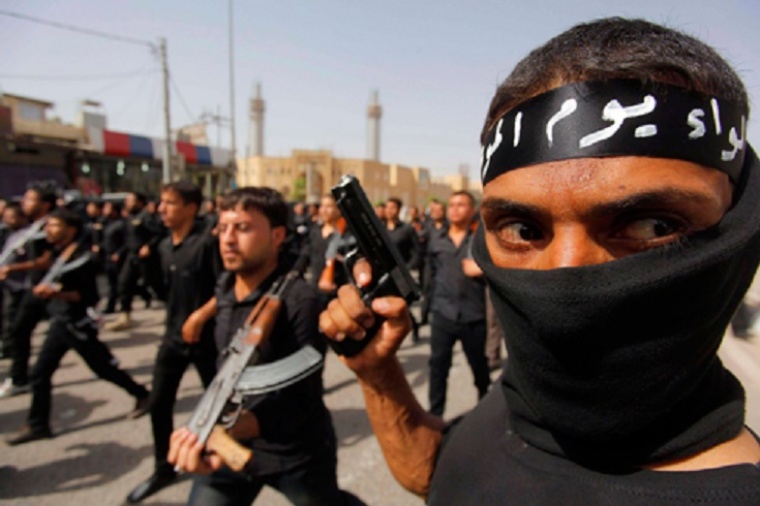 The nation with the largest Muslim population in the world has officially banned support for the terrorist group the Islamic State of Iraq and Syria (ISIS), which is responsible for mass killings of religious minorities in Iraq that has forced the U.S. government to respond with air strikes.
Indonesia, whose citizens comprise over 10 percent of the global Islamic population, recently announced the ISIS ban in response to ISIS recruiting efforts.
Coordinating Political, Legal and Security Affairs Minister Djoko Suyanto said in a statement that ISIS, also known as ISIL, posed a threat to the nation's religious and cultural diversity.
"The government rejects and bans the teachings of ISIS […] from growing in Indonesia. It [ISIL] is not in line with state ideology, Pancasila, or the philosophy of kebhinekaan [diversity] under the unitary state of the Republic of Indonesia," said Suyanto.
Yuliasri Perdani and Ina Parlina of the Indonesian news publication The Jakarta Post noted that government officials recently met to discuss how to implement the said ban.
"The meeting generated several strategies for curbing domestic support for ISIL, one of which includes the creation of a campaign organized by the Religious Affairs Ministry in cooperation with several religious figures to raise public awareness about the perils of ISIL," reported Perdani and Parlina.
"The Foreign Ministry, the Law and Human Rights Ministry, BIN and the National Counterterrorism Agency (BNPT) will also work together to detect and prevent would-be jihadists from traveling to conflict areas, including the areas where ISIL is currently waging battle."
Although based in the Middle East, ISIS has sought to recruit members from across the globe including Southeast Asia, a region that has hundreds of millions of Muslims.
Last month, ISIS uploaded a video to YouTube calling for Indonesians to join their religious war against nonbelievers.
"We ask you, where's your faith? Why are you worried? What's the reason for your fear? Are your wives and children the reason that you're prevented from jihad?" said one of the men in the eight-minute video.
In response to the calls for Indonesian recruits, Indonesian Religious Affairs Minister Lukman Hakim Saifuddin denounced the effort.
"Swearing an oath and pledging allegiance to a foreign nation or part of a foreign nation could make an Indonesian lose his/her citizenship," stated Saifuddin earlier this month.
ISIS has garnered international attention due to their extreme ideology and intense violence against Iraqis, including religious minorities like Christians and other Muslims.
Recently, President Barack Obama approved a series of airstrikes to protect refugees fleeing ISIS as well as American personnel in Iraq.