WWE 2016 News: Bill Goldberg to Announce Fight Against Brock Lesnar at Monday Night RAW?
Goldberg said that he would be attending the next episode of RAW to respond to the challenge of the "big mouth" Heyman.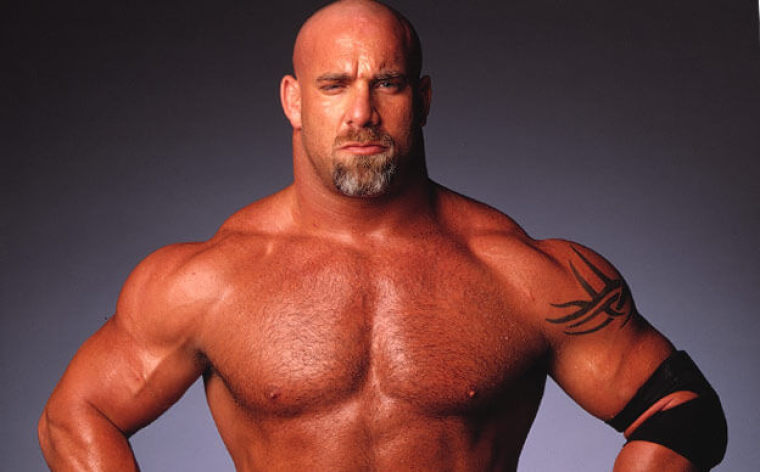 There are plenty of reasons for fans to get excited about the potential return of Bill Goldberg in WWE. Nothing is cast in stone as of yet, but if it ever pushes through, then the new generation of wrestling fans today will get to see a true legend of the sport strut his stuff in the ring once more.
The man will go down to be one of the greatest in the sport. He has a couple of World Heavyweight championships under his belt, one from WWE and another from WCW. But, his greatest exploit is one that is unheard-of and seems almost too good to be true.
The former NFL player was able to compile an unprecedented 173 straight victories with zero defeat for an entire year (1997-1998) in WCW.
But, as impressive as his resume is, the guy's well past his prime at 49 - and may even be deemed by some to be over-the-hill already. Goldberg himself concurs that he is no longer the force to be reckoned with he once was.
Goldberg Admits Age Could Play a Factor on His Return
Goldberg was asked on "Off The Top Rope" about his possible comeback while he was promoting WWE 2K17, which he happens to be a part of as a playable character.
He said that he really needs to think things through because it's a such a huge decision to make. The retired wrestler also added that he needs to consult his family regarding the matter. He doesn't want to debase all his past accomplishments by making the wrong decision.
He has been out of the wrestling scene for almost 12 years. Goldberg said that at his age, he is not sure whether he could still pull off some of his signature moves like "The Spear" and "The Jackhammer".
Goldberg Returns to WWE Raw
But, the former champ isn't one to shy away from a challenge, as well. Goldberg was called out by Paul Heyman, challenging him to accept a rematch against Brock Lesnar.
He said that he would be attending the next episode of RAW to respond to the challenge of the "big mouth" Heyman.
A lot of fans are expecting Goldberg to accept the challenge that would pave the way for the highly-anticipated rematch against Lesnar.
The two wrestlers first figured in a match back on March 14, 2004 during the WrestleMania XX at the Madison Square Garden. Goldberg was able to defeat Lesnar with Stone Cold Steve Austin acting as a special guest referee.