The Ultimate Cheat Sheet on Picking a College Major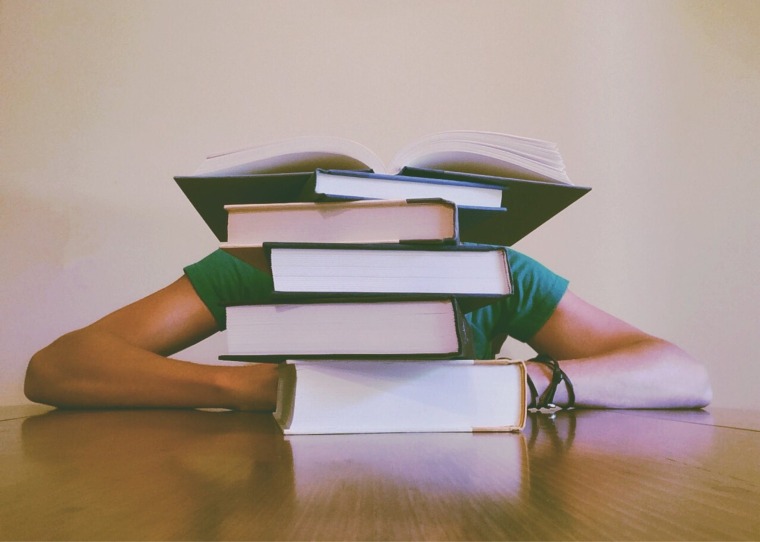 One of the biggest — and most daunting — decisions you will face as a college student is choosing a major and a career. With so many options available, picking a career path that will put you on it can seem like an impossible feat.
You're not alone in this dilemma — and the good news is, college majors aren't set in stone. Most four-year colleges won't require you to decide on your degree program until the end of your sophomore year.
Studies show that almost a third of first-time college students choose a major — and then change it at least once within three years. It's also important to remember that while some degree programs directly relate to careers in those academic fields, many majors prepare students with transferable skills that will help them succeed in a wide variety of fields.
We've come up with the ultimate cheat sheet on picking a major to help you identify which path is right for you. Here are eight questions to ask yourself as you choose a major and plan for your future.
1) What are my passions and goals?
The first step in choosing a college major is to identify your passions and goals. Do you want to help end human trafficking? Consider majoring in criminal justice, public policy, social work, or law. Are you passionate about bringing quality healthcare to third-world countries? Majoring in public health, nursing, or community development will help you do just that. Do you want to fight cyber attacks and online fraud? A major in cybersecurity, information technology, or computer programing will help you meet that goal. Identifying your passions and goals will make choosing a major much easier.
2) What are my strengths?
Before choosing a major, it's important to honestly identify your strengths. Are you a born leader? A degree in business administration may be perfect for you. Do you enjoy listening to others or helping people through difficult situations? A degree in counseling or ministry will grow and develop those strengths. Are you a good writer? Try a major in English literature or creative writing. Choosing a major that reflects your strengths will allow you to enjoy your college experience, hone your skills, and excel in the workplace.
3) What do I value in a work environment?
It's important to consider what you value in a work environment before choosing a major. Do you enjoy being around people? Consider a major in communication, marketing, or teaching. Are you a team player? Music, government, and aviation allow you to work closely with others. If you're an introvert who enjoys privacy, consider choosing a major that will allow you to work from home or in a quiet, private environment.
4) How long do I want to be in school?
Before choosing a degree path, consider how long you want to be in school. Some careers require a bachelor's degree, while others may demand further education. For example, many mental health fields require a master's degree (think psychiatry, psychology, or school counseling), while many positions in business and healthcare only require a bachelor's degree.
If you're someone who enjoys being in school, a degree that requires a master's or further education may be perfect for you.
5) What's the job outlook for my chosen major?
Before choosing a major, consider what kinds of job prospects you will have once you earn your degree. Will you be able to find a job? And if so, how difficult will it be to land a job once you graduate? Some career fields are more promising than others when it comes to growth. According to the latest job outlook report from the U.S. Bureau of Labor Statistics (BLS), certain professions, including nursing, engineering, teaching, and various computer science disciplines are facing increasing national shortages — graduates in these fields will likely be welcomed by future employers.
6) Is financial success important to me?
There's no denying that certain professions pay more than others — so before choosing a major, consider how important financial success is to you. If you're someone who values a high salary, there are certain career paths you may want to avoid, and vice-versa. While there is a high degree of income variability within most professions, it's important to assess your future income potential when choosing a major. According to this survey by Glassdoor.com, some of the highest-paid professions in America include the physician, the corporate lawyer, software engineer, nurse practitioner, financial planning and analysis manager, and data architect.
7) Will this job fit in with the lifestyle I want?
When choosing a major, think honestly about the lifestyle you want to live and the career you're considering. If you're someone who values financial security, you may want to avoid majors that result in low-earning potential. If you're someone who wants to relax for the summer, consider a teaching position. More and more jobs are able to be done remotely, so if you want to travel, consider freelance, consulting, and contract work — often available to IT, journalism, and entrepreneurship professionals. It's important to choose a career that accommodates the lifestyle you want while also fulfilling your passions.
8) Will this career path bring me fulfillment and joy?
Finally, consider what brings you fulfillment and joy before choosing a major. Make a list of the things you love and consider how to turn your passions into a career. If you enjoy art and drawing, consider a major in graphic design. If you find fulfillment in serving others, consider a career in nursing, counseling, or social work. As the old adage says, "Choose a job you love, and you will never have to work a day in your life."
>>>Request for Liberty University Online degree info now.
Liberty University, also referred to as Liberty, is a private, non-profit Christian research university in Lynchburg, Virginia. Liberty is one of the largest Christian universities in the world and the largest private non-profit university in the United States, measured by student enrollment.