Want to Make a Difference? 7 Ways to Drive Change and Lead as a College Student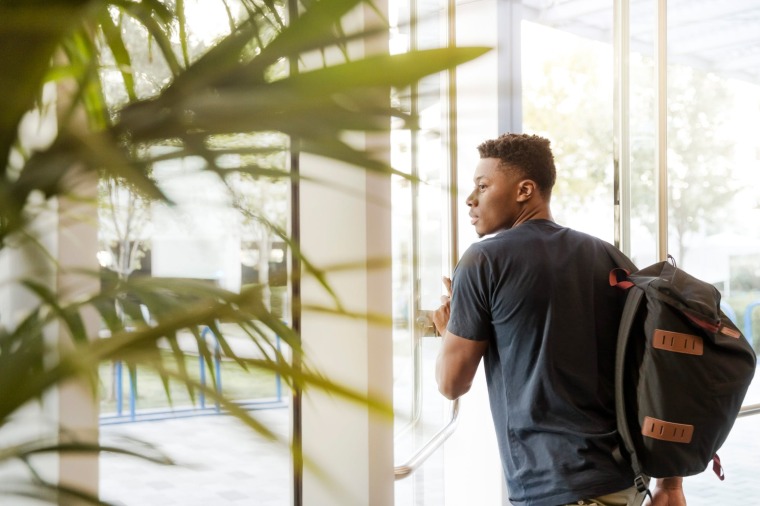 Are you passionate about making a positive social impact, even while you're in college? You may want to drive change in your local community — or on an even broader scale — but you're not sure how to go about doing so. Between juggling classes, extracurricular activities, and social events, being difference-maker cans seem daunting — or even impossible.
The good news is that as a college student, you're uniquely positioned to make a difference and help change the world for the better. Here are seven ways you can leave your mark before you graduate.
1)  Get involved in a local charity
Becoming involved in a charity is an easy and effective way to make a difference in your community. Whether you volunteer at the local homeless shelter, donate to a nearby food bank, or simply give $5 a month to a charity you care about, a little bit of kindness can go a long way. Scientific research shows that "Doing unto others" not only makes you feel good, but it also reduces stress.
2)  Go on a short-term service trip
As a college student, you most likely have limited time and resources. Fortunately, many churches and Christian colleges offer plenty of short-term mission opportunities, both local and abroad. Service trips allow you to reach unreached people groups with the Gospel, help provide clean water to under-resourced communities or fight sex trafficking through education. These trips also allow you to learn about other cultures, broadening your worldview and enriching your college experience.
3)  Take on an internship
College is the perfect time to develop your professional skills — and a great way to do this is by taking on an internship. Whether you're studying exercise science, social work, or community development, internships are a great way to serve others while gaining personal and professional experience.
4)  Start an on-campus group
Are you passionate about social justice? Do you want to help raise awareness about sex trafficking and human slavery? If your college doesn't have a club or student organization addressing an issue you care about, start your own! Once you register your club, you'll gain access to all sorts of university resources that will help you enact change.
5)  Tutor a student in need
Are you a math whiz, a history buff, or an English expert? Chances are you have gifts and talents that could benefit your classmates. Consider tutoring students who need help in areas where you excel. By giving up just one or two hours a week to tutor a classmate in need, you could make a tremendous difference. An added bonus — tutoring shows potential graduate schools and future employers that you possess leadership skills and can effectively direct other individuals.
6)  Get involved in a fundraiser
There are many different kinds of fundraisers out there, from races and sporting events to concerts and art exhibits. Choose a fundraiser benefiting a program or organization you care about (think the American Red Cross, local humane society, or Habitat for Humanity) and get involved! Fundraisers are a fun and effective way to benefit your community.
7)  Become involved in student government
A great way to make a positive impact on your campus is by becoming involved in student government. You'll be able to give back to your classmates by organizing fun events, spread awareness about causes that are important to you, and participate in other acts of service. You will also develop soft skills and networking abilities by learning to navigate leadership,
8)  Representing the student body to administration, and advocating for others.
As a college student, you have the power to drive positive change. By seeking out opportunities, you'll find there are endless ways you can impact both those in your local community and across the globe.
>>>Request for Liberty University Online degree info now.
Liberty University, also referred to as Liberty, is a private, non-profit Christian research university in Lynchburg, Virginia. Liberty is one of the largest Christian universities in the world and the largest private non-profit university in the United States, measured by student enrollment.