'Basketball Wives' Tami Roman Gets Emotional on 'Wendy Williams Show' (VIDEO)
Tami Roman recently opened up about receiving widespread backlash for alleged bullying on the VH1 reality TV show "Basketball Wives," and the mother of two was almost reduced to tears whilst acknowledging the negative impact that her actions have had on her family.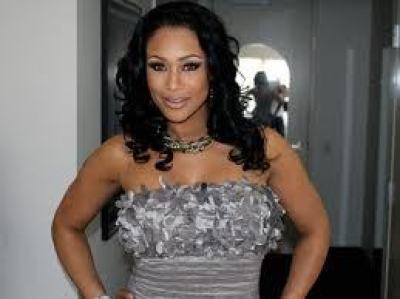 Roman and her two teenage daughters Jazz and Lyric received abuse from the public on social networking site Twitter for an incident that took place between the 41-year-old and her fellow co-star Kesha Nichols during episode 13.
"It was a difficult time because the truth of the matter is I can't let what someone is saying behind the scenes ... what they're doing ... how they're acting drive me to that level of frustration but a lot of that you guys didn't really see," Roman said on "The Wendy Williams Show."
"At the end of the day the only person who I have to blame is me because I was the one who got up there and acted a pure fool -- I'm openly admitting that -- but I have since apologized to Kesha I have tried to take the responsibility behind my actions," she added.
Roman hurled verbal abuse at Nichols over alleged gossiping and viewers, including Star Jones and Nicki Minaj, have criticized and vowed to boycott the show.
While Roman accepts responsibility for her actions, she suggested that some critics are simply hypocritical.
"A lot of people sit and point the finger and start boycotts and all of this other stuff, but nobody's stepping up to the plate to mentor to help us," Roman said.
"I think that everybody does you know if you turn a camera around on anybody's life for one day everybody's has a moment that they aren't too proud of," Roman said, receiving a raucous applause from the audience.
Roman fought off tears as she spoke about feeling as though she had let down her daughters after episode 13 aired, and insisted that she had a wake up call and is vowing to change.
"For me, I am raising my two daughters and this particular incident really taught me a valuable lesson ... I wasn't really acknowledging the platform that VH1 and Shed have offered me ... I wasn't really being responsible, you know," Roman said.
"For the first time I looked at my daughters and they weren't really proud of their Mom and they were embarrassed of me," she added. "They took a lot between the social media networks and everything and I said you know what it's ridiculous that I'm on TV ... I have a huge platform I should be responsible I should be accountable you know and I haven't really been honoring that."
Roman recently hinted that she may be leaving the controversial reality TV show shortly after deactivating her Twitter account on May 17, and on Tuesday confirmed that she is returning to acting.
"I just signed on to be a series regular for a new show, the network hasn't made the announcement yet so I can't really talk too much about it but you guys will see me actually doing a scripted program," she said.
Tami Roman of Basketball Wives (VIDEO)
Basketball Wives 4 - Sneak Peak