Beyonce Opens Up About Firing Her Father After Love Child Scandal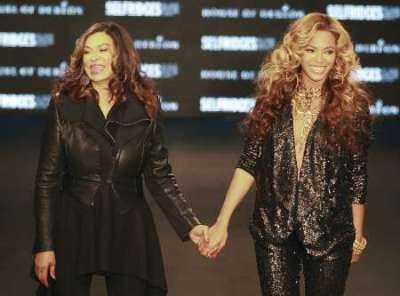 Beyonce Knowles will debut her highly anticipated, self-produced documentary on Feb. 16 and the singer will finally open up about her strained relationship with her father.
"Life Is But a Dream," which will air on the HBO network, gives viewers an up close and behind the scenes look into the private life of Beyonce, 31. The singer made headlines in 2011 when she abruptly fired her father, Matthew Knowles, who acted as her manager for over two decades.
In 2010 Matthew, who divorced Beyonce's mother Tina after 29 years of marriage in 2009, fathered a love child with Alexsandra Wright, a woman 20 years his junior. Subsequently, Beyonce ended her relationship with him "on a business level" although she eventually stopped speaking to him altogether, according to The New York Post.
"My soul has been tarnished," she declares in the documentary upon her decision to part ways professionally with her father.
"My father taught me so much about being a businesswoman. And I'm understanding him a lot now ... A lot of the crazy things he did were necessary," she says during another segment.
Tina, 59, and Beyonce have always maintained a close bond and the singer was reportedly devastated after learning that Matthew, 62, reportedly had an 18-months long affair with Wright, 38, during his marriage to Tina.
"Beyonce was horrified to find out her dad cheated on her mom. She always looked up to him, and she is very close to her mom, so this has hit her really hard," a source had told the New York Post ahead of Matthew's termination.
"She is refusing to speak to him, which is making things difficult where it comes to managing her career. Some people at Columbia [records] now think it would be better to move him aside," the source continued.
"My story has never been told— no one really knows who I am.... This movie has healed me in so many ways...It makes me want to cry," Beyonce recently told Vogue magazine's Jason Gay while fighting back tears. "I'm sorry, I'm very passionate about it, and it just feels good."