Beyonce Talks Jay-Z: Without Him, 'I Would Not Be The Woman I Am' (VIDEO)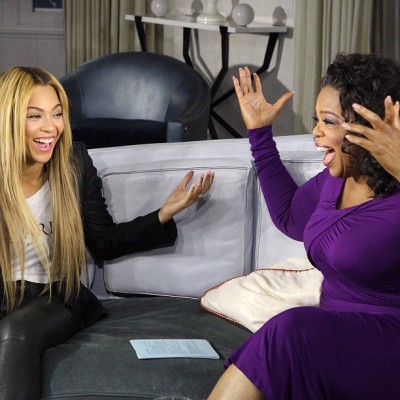 Beyonce recently opened up about her marriage to Jay-Z, revealing intimate details about their union for the first time ever during her interview with Oprah Winfrey.
The singer, who is notoriously private when it comes to her personal life, spoke candidly to Oprah on Tuesday ahead of the red-carpet premiere of her self-produced documentary "Life Is But A Dream." After dating the hip-hop mogul, whose real name is Shawn Carter, for over a decade, Beyonce finally opened up about their private life.
"I would not be the woman I am if I did not go home to that man," Beyoncé told Oprah.
The 31-year-old revealed that she and Jay-Z, 42, were close friends for at least 12 months before their friendship evolved. The pair would communicate via phone frequently and Beyonce believes that building a friendship is key to success in any relationship.
"That foundation is so important in a relationship and just to have someone that you just like, you know, is so important and someone that is honest," she explained.
The Grammy award-winning singer also shared details about motherhood, her career and the strained relationship with her father Matthew Knowles. She was asked about her upcoming documentary, which airs on Feb. 16 on HBO.
"I felt that after 16 years of being a public singer, people didn't know who I was. I will always keep certain things to myself because it's only natural," Beyonce told Oprah minutes before the screening.
"I really grew so much. This movie has really been my therapy. I've healed from so many wounds and I've been able to understand why some of the things I've been through, why I went through, so I feel really proud, and hopefully I can inspire other people," she continued.
The singer, who claims to have gained 57 pounds during her pregnancy with her daughter Blue Ivy, also addressed the critics who accused her of faking her pregnancy and hiring a surrogate.
"To think that I would be that vain," Beyonce says in her documentary. "I respect mothers and women so much. To be able to experience bringing a child into this world, if you're lucky and fortunate enough to experience that, I would never ever take that for granted."