Cate Blanchett Supports Woody Allen, Offers Hope for Peace After Dylan Farrow's Open Letter
Cate Blanchett Supports Woody Allen, Offers Hope for Peace After Dylan Farrow's Open Letter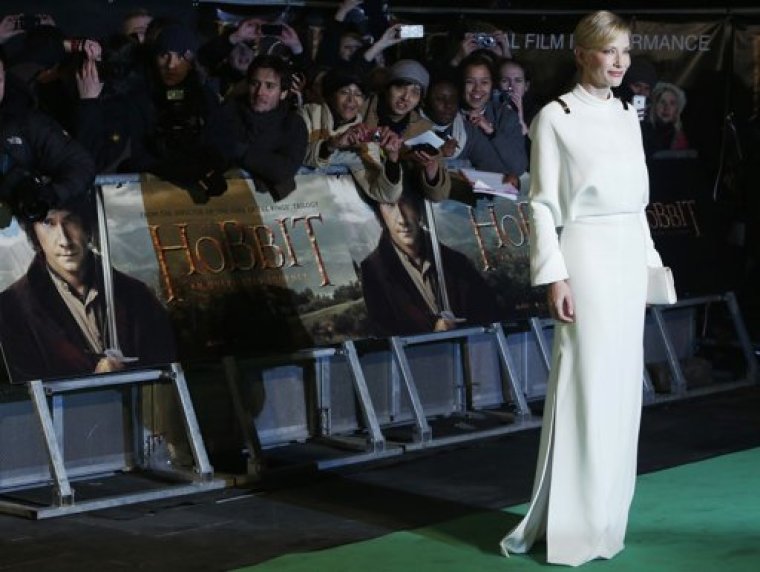 Dylan Farrow, adopted daughter of director Woody Allen, has released an open letter to the public about the alleged sexual assault that took place when she was young. Celebrities including Cate Blanchett and Alec Baldwin have come out in support of Allen and seemingly chosen sides in the family drama.
"It's obviously been a long and painful situation for the family and I hope they find some sort of resolution and peace," Blanchett told journalist Jeffrey Wells at the Santa Barbara International Film Festival.
Blanchett is up for an Oscar for her performance in Allen's "Blue Jasmine." Her costar, Alec Baldwin, took to Twitter to voice his support for Allen and his anger at Farrow's public letter.
"What the [expletive] is wrong w u that u think we all need to b commenting on this family's personal struggle? So you know who's guilty? Who's lying? You, personally, know that? You are mistaken if you think there is a place for me, or any outsider, in this family's issue," Baldwin tweeted.
One actress who has decided to voice her support for Farrow is "Girls" star and creator Lena Dunham, who also tweeted her opinion and included a link to Farrow's letter for her 1.3 million followers to read.
"To share in this way is courageous, powerful and generous," Dunham wrote.
Allen himself has finally commented on the situation and his adopted daughter's claims of abuse. According to a public statement, Allen "read the article and found it untrue and disgraceful."
Farrow reluctantly came forward with this letter after her brother, Ronan, tweeted a controversial comment in support of her during the Golden Globes. He has been one of his sister's biggest supporters throughout this ordeal.
"Missed the Woody Allen tribute – did they put the part where a woman publicly confirmed he molested her at age 7 before or after 'Annie Hall?'" Ronan tweeted while his father received a Lifetime Achievement award from the Golden Globes.
His words set off a frenzy of fact-finding and re-opened interest in Dylan's claims. He offered this tweet after her letter to the New York Times went public.
"I love and support my sister and I think her words speak for themselves," he wrote.