Cheesecake Day July 30, Sweet Deals on Treats
This year National Cheesecake Day has arrived on Monday and people everywhere are celebrating the creamy dessert.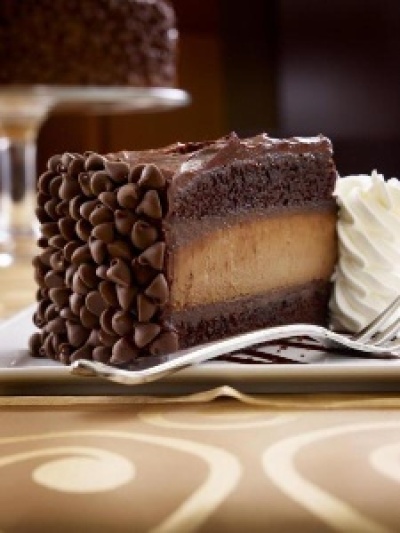 The holiday celebrated on July 30 each year salutes one of America's most popular sweet treats, which comes in many flavors.
With a soft, fresh cheese topping and a sweet biscuit or graham cracker crust, cheesecake is a staple on many dessert menus. It may be baked or unbaked, and can be flavored or topped with fruits, nuts, and/or fruit sauce and chocolate.
Various flavors of cheesecake include lemon, strawberry, coffee, peanut butter, pumpkin, and blueberry, among many others.
As part of the celebrations, The Cheesecake Factory restaurant franchise is offering customers their famous treats at half price.
Moreover, the Factory is using the holiday to introduce their new Oreo Cookies Cheesecake offering.
"Oreo Cookies baked in our creamy Cheesecake with layers of fudge cake and Oreo Cookie Mousse," the restaurant posted on their Facebook page on Monday. "Topped with milk chocolate issuing. Available July 30 on National Cheesecake Day. Come celebrate! Dine in and get Any Slice, Half Price."
Dubbed "America's favorite cookie," the Oreo cheesecake is sure to be a hit.
"In our fifth year of celebrating National Cheesecake Day, we couldn't be more excited to have created this memorable cheesecake featuring the world-famous Oreo cookie, which is celebrating its 100th birthday this year," said David Overton, founder of The Cheesecake Factory, in a statement.
"We believe this winning combination will become a new favorite with our guests and look forward to introducing it on July 30 to celebrate National Cheesecake Day," they added.
The special celebratory offering Monday at any of its 158 locations is for dine-in customers only.
Twitter users were abuzz with news about National Cheesecake Day on the social media site Monday.
Texas radio station WLTX posted, "Good morning! It's Monday, July 30th & for some it's the BEST day of the year: It's National Cheesecake Day!"
"Its national cheesecake day I'm saving mine until Sunday though," wrote Danny. "As I have a few things to take care of before I can indulge! #happycheesecakeday"
"I could really go for some cheesecake today too," wrote Justin.
Jess wrote, "It's National Cheesecake Day. Put on your yoga pants, flop on the couch, stick in the Golden Girls DVDs and celebrate properly!"
In addition to National Cheesecake Day, July 30th also marks Father-in-Law Day, Paperback Books Day, and Comedy Day.
The New York Cheese Cake Affair