Chris Lighty's Death Shakes Hip-Hop World; Celebrities in Mourning
Chris Lighty's Death Shakes Hip-Hop World; Celebrities in Mourning
Chris Lighty, 40-year-old pioneer in the hip-hop industry responsible for the careers of 50 Cent, Missy Elliot and Fat Joe, was found dead from what seems to be a fatal shot with his own gun.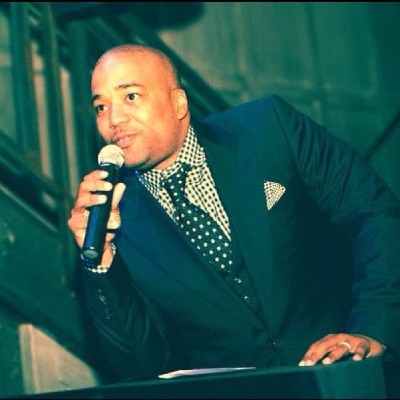 Lighty, a Bronx native, was found dead there with what was thought to be a self-inflicted gunshot wound, according to News One. The music executive founded Violator, a record label, marketing and management company.
The music executive born in the Bronx River Projects also helped guide the careers of artists like Mariah Carey, Nas, Fantasia, Diggy Simmons, Ja Rule, Mobb Deep, LL Cool J, and more. Various people in the music industry took to Twitter to grieve the loss of the hip-hop mogul who also served as the manager for Sean "Diddy" Combs.
"Hard to believe it is true but RIP to my friend Chris Lighty," Scooter Braun, Justin Bieber's manager tweeted. "Gone too soon."
Terrence J, former host of "106 & Park" on BET also tweeted his condolences along with some insight into the impact that Lighty had on his life.
"RIP to Chris Lighty. Dude gave me life changing advice & wisdom," the television host tweeted. "A tragic loss, he will be deeply missed. Prayers to the family."
Rapper Fat Joe said the music mogul saved his life.
"R.I.P CHRIS LIGHTY THE MAN THAT SAVED MY LIFE," the rapper tweeted.
Singer Monica Brown offered prayers to Lighty's family.
"Another tragic loss!! God Bless the Lighty Fam. My heart aches," Brown tweeted. "RIP Chris."
After hearing about Lighty's death, actress Vivica A. Fox told her Twitter followers to value their lives.
"OH WOW!! Chris Lighty u will be missed," The actress tweeted. "This is soo shocking! Treasure Life Tweeps!"
While various media outlets have reported that Lighty died from an apparent suicide, details about his death were still pending at press time.
Allindstrom.com Presents: Violating The Game: Chris Lighty