Former Foster Care Child Celebrates Two Years With His 'Forever Family'
Four years after he made a very public plea to be adopted after being in 20 different foster homes, Davion Only Going, 19, celebrated his second anniversary as the newest member of his new family in St. Petersburg, Florida.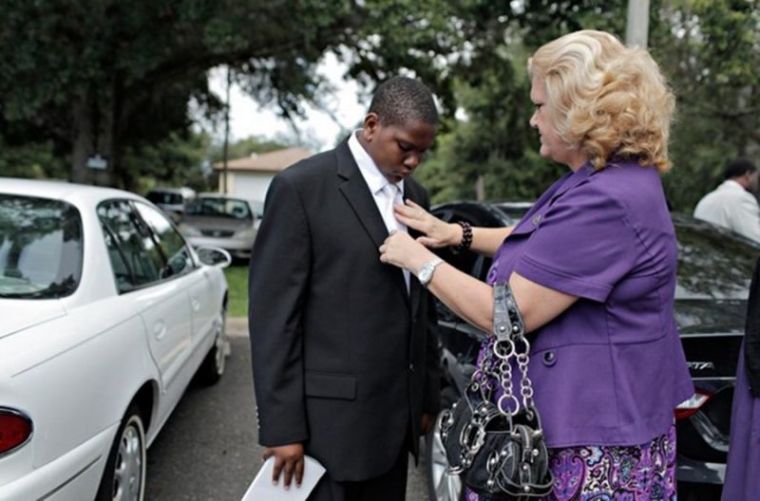 It is hard to believe that Davion became part of the Going family just two years ago considering his close relationship with his adoptive mother and three siblings — his "forever family" as he calls them.
Since he became part of the family, Davion said he had never felt safer and happier in his life.
"I feel safe, and I feel like, you know, I just have people who care about me," he told ABC News. "You just have this sense of freedom in that you just know that, no matter what, someone's there for you and you have a support system."
He became a Going in April 2015. His new mother, Connie Going, was his caseworker in foster care and had handled his case since he was seven years old.
"He always felt like my child, but we finally made it official," Connie said. "We're so excited."
It wasn't always a bed of roses for Davion growing up. His mother was an inmate when he was born, forcing the state to leave him in the foster care system.
In 2013, Davion stood at a pulpit in St. Mark Missionary Baptist Church to publicly appeal for any family to adopt him.
"I'll take anyone," said the then-17-year old boy. "Old or young, dad or mom, black, white, purple, I don't care. I would be really appreciative; the best I could be."
Many offered to take him in and in he was sent to join a family in Ohio, which didn't work out.
Before he was sent to another family, he called up Connie and asked her to adopt him. She had been her caseworker and was always there to check up on him.
Adopting Davion was not a new thing for Connie as she also adopted another child from the system two years before. Davion, Taylor and Connie's biological daughters Sydney and Carley together make up the Going brood.
"Now I have a family who actually cares for me, and it's a pretty good feeling to know that there's people that care about you and want you to succeed in life," Davion said.