Kardashian Family Broke? Family's Spending 'Out of Control'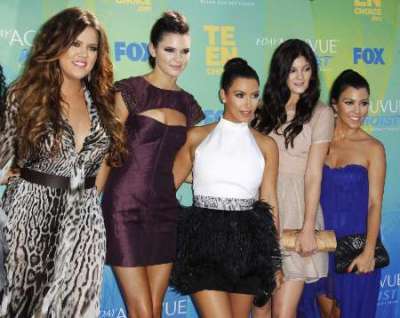 The Kardashian family is reportedly drowning in debt, with a new report suggesting their empire is crumbling.
Sisters Kim, Khloe Kourtney, brother Rob and parents Kris and Bruce Jenner are reportedly experiencing financial woes which they refuse to make public.
"The Kardashians have serious financial issues. They do a great job of keeping it quiet — they are the ultimate fraudsters in that sense — but their burn rate is out of control, and so many of their businesses and endorsements have been failures," a source allegedly told Star magazine.
In April 2012 a TMZ.com report claimed the reality TV family had scored a $40 million deal with the E! network to film three new seasons of their famous shows. At that time critics estimated the Kardashian-Jenner empire to be worth $500 million, but a source now claims that alleged excessive spending has jeopardized this.
"Kim is a shopaholic! She spends $350,000 a month on her credit cards," the source revealed.
"She pays hundreds of thousands of dollars for designers to custom-make clothes for her, and she spent millions on Louis Vuitton handbags to match each outfit," the source explained.
In addition to the alleged money problems, Kim and Kourtney reportedly face the risk of losing their show "Kourtney & Kim Take Miami." The E! spinoff show is allegedly facing cancellation due to a plummet in ratings.
Kourtney, 34, and Kim, 32, first began starring in their E! reality TV spinoff show "Kourtney and Kim Take Miami" in 2009 and despite enjoying a ratings high for the first two seasons, the pair suffered a ratings decline in season three. For the first time in the history of the show, ratings dropped to 1.3 million viewers, which is less than half of the show's peak, according to RadarOnline.com.
During the season one premiere, the show drew in an estimated 2.8 million viewers, and season two proved even more successful with a reported 3.7 million viewers tuning in.
Season three, which aired in January 2013 and is still airing, has reportedly experienced a decline in recent weeks, with the March 17 episode drawing in just 1.3 million viewers.