Kate Middleton Flaunts Baby Bump? Prince William 'Tight Lipped' on Pregnancy
Catherine (Kate) Middleton, the Duchess of Cambridge, has been spotted with what some critics believe to be a baby bump just weeks after her husband Prince William confirmed that the couple are "keen" to have children.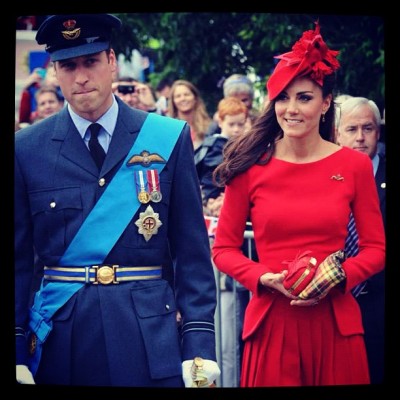 Middleton, who has been busy celebrating The Diamond Jubilee, was seen entering an upscale jeweler in West London on May 31 where witnesses say that the 30-year-old appeared to be pregnant, according to In Touch Magazine.
"We thought at first it might be just the way her dress fell as she walked ... But if you looked closely, it was a definite bump. It was prominent enough to cast a shadow below," one witness told In Touch.
"She certainly has a glow in her cheeks. Her face is more rounded - and so is her bottom," the witness added.
During a recent interview with renowned journalist Kate Couric, the Duke of Cambridge, Prince William, refused to confirm whether his wife of over one year is pregnant with the couple's first child.
"You won't get anything out of me. Tight lipped," Prince William said. "I'm just very keen to have a family and both Catherine and I, you know, are looking forward to having a family in the future."
The couple, who have been together for over 10 years, wed in a high profile wedding ceremony on April 29, 2011 at Westminster Abbey and Prince William, 29, admitted that the pressure to have children was growing.
"I'm still trying to decide. It's a really difficult one because I really enjoy my time in the Air Force and I'd love to continue it but the pressures of my other life are building. And fighting them off, or balancing the two of them, has proven quite difficult," Prince William said.
"More importantly, I'd rather like to have children. So that's the key thing really," he added.
Is Kate Middleton Hiding a Baby Bump? (VIDEO)
Kate Middleton Pregnant? (VIDEO)