Katie Couric Talk Show Guests Revealed (VIDEO)
Katie Couric Talk Show Guests Revealed (VIDEO)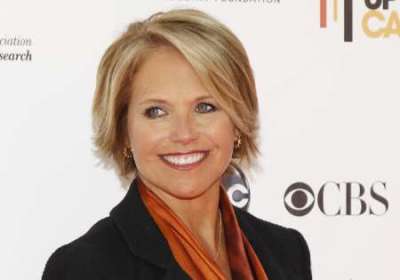 Katie Couric's debut talk show "Katie" premieres on Sept. 10 and the renowned journalist has a star studded line up set for the show's first week.
The former "CBS Evening News" anchor has secured interviews with some of Hollywood's biggest stars including singers Jessica Simpson, who is expected to open up about motherhood; Sheryl Crow, whose benign brain tumor diagnosis recently made headlines; Barbra Streisand, who rarely does media interviews; and Jennifer Lopez who recently left "American Idol."
Other guests included late night talk show host Chelsea Handler; supermodel Heidi Klum; "X-Factor" judge Demi Lovato; actresses Susan Sarandon and Sofia Vergara and daytime talk show host Wendy Williams.
In a previous interview with ABC, Couric explained that she had a particular preference for her show's content to combine intellectual discussion while still being entertaining.
"Smart conversation, those are the two words that I would like to aspire to, and also fun conversation," Couric previously told ABC News.
"We'll be running the gamut from everything from serious stories, like a new cancer drug, or what's going on with the deficit and trying to explain it so people can really understand it, to dealing with kids and technology and what is all this technology doing to our children's brains and ability to socialize, to bullying, to fun, popular culture stories," she added.
Couric, 55, reportedly signed a $40 million contract with ABC in 2011 part of which involved her hosting a daytime talk show for its Disney-ABC Domestic Television arm.
The mother of two teamed up with some of the most renowned names in television who helped create the "Katie" show, including director Joe Terry, who has spent the last 14 years as director for "The Oprah Winfrey Show."
Co-Executive Producer Kathy Samuels, who has almost 20 years of television experience, has also been added to the senior production staff panel.
Samuels' live television and daytime talk show expertise includes renowned daytime television shows like "Rachael Ray" and "Access Hollywood."
 Katie TV Promo: Ready, Set!