Kim Kardashian and Kanye West Wedding Latest News: Guest List to Include Oprah, Nicole Richie, Black Chyna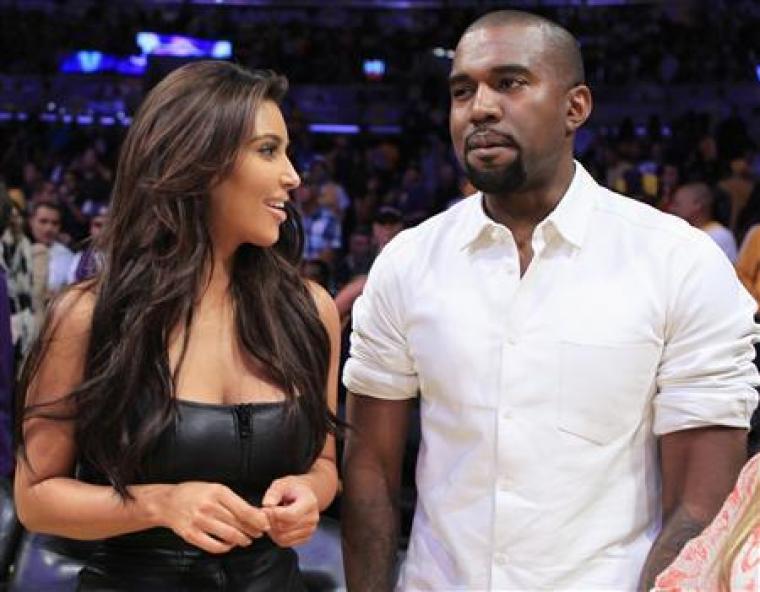 Kim Kardashian and Kanye West have reportedly invited 200 people to their upcoming wedding and details about the guest list have been released.
The Hollywood power couple will tie the knot on May 24 in Paris and while the wedding will be intimate, some of Hollywood's biggest stars will be in attendance.
Among the guest list is Lala and Carmelo Anthony, Anna Wintour, Beyonce and Jay Z, Will and Jada Smith, Black Chyna, Brittny Gastineau, Oprah, Lorraine Schwartz, Riccardo Tisci, Ryan Seacrest, Nicole Richie and Kathie Lee Gifford among others, according to VH1's "The Gossip Table."
The lavish affair is being tipped as the wedding of the year by some reality TV fans. Insiders claim an E! camera crew will be present to capture every moment of the wedding, much like during Kardashian's 2011 wedding to NBA star Kris Humphries.
"They have filmed some things already to be on the upcoming special and will film stuff afterwards as well. But the Kim and Kanye special will be a stand-alone show on E!" a source told HollywoodLife.com.
"E! plans on airing Kim and Kanye's wedding as a two-part special," another source revealed. "The event is way too important to only broadcast on Keeping Up with the Kardashians."
The lavish wedding will mark Kardashian's third marriage and 36-year-old West's first. The "New Slaves" rapper proposed to the reality TV star in October after less than one year of dating.
"Kim will be wearing white although its her third wedding. She's getting her dress custom made [and] she will have one dress change ... that dress will not be white," TV personality Chloe Melas said on "The Gossip Table."
"Baby North is going to be the flower girl. Even though she wont be walking at that point I guess they're going to carry her down the aisle," she revealed.
Kardashian, 33, recently spoke about her big day and insisted that contrary to reports the wedding will be relatively small.
"We're having a super, super small, intimate wedding. As we go along, we're realizing we want it to be smaller and more intimate than people are imagining and thinking," Kardashian told Seacrest on his KIIS FM radio show on Feb. 25.