'Man of Steel' 2013 Trailer Excites Superman Fans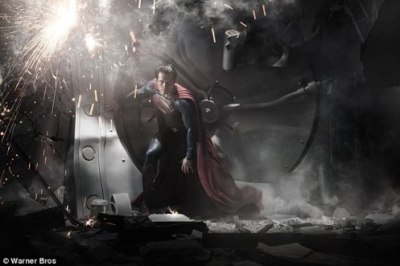 The world is finally getting a glimpse of a big screen adaptation of Superman for the first time in six years, with the official Warner Brothers release for the trailer "Man of Steel."
In the official trailer released on Tuesday, Clark Kent seems to be facing an ongoing battle about his role as a human being on planet earth and being true to the Superman that he is. The viewer gets a glimpse of the conflicting feelings felt by Kent, or Superman, from childhood into his adult life.
During one glimpse of a scene, Kent who is being portrayed by Henry Cavill questions Amy Adams' Lois Lane character about the world being ready for his super human existence.
"My father believed that if the world found out who I really was, they'd reject me," Superman tells Lane while dressed in his red cape and superhero garb. "He was convinced that the world wasn't ready. What do you think?"
Aside from Cavill and Adams, fans of the Superman franchise are given a glimpse of some other stars of the movie which include Kent's earthly father played by Kevin Costner, Daily Planet editor in chief Perry White who is portrayed by Laurence Fishburne, and Superman's biological father Jor-El who is played by Russell Crowe.
The movie was written by David S. Goyer from "The Dark Knight Trilogy", directed by Zack Snyder who worked on "Watchmen" and "300" and produced by Christopher Nolan who also worked on "The Dark Knight Trilogy". While the film is not scheduled to be released until June 2013, fans did not hesitate to show their excitement about its trailer.
"I have seen this trailer four times and each time I get chills," one fan commented on Warner Brothers' YouTube channel.
Another person remained hopeful that this Superman adaptation would be better than others.
"I think it's time for a Superman movie that isn't utter crap...and I think I just found it," another fan wrote on YouTube.
Man of Steel - Official Trailer #2 [HD]